Features We Provide In EMR Software Solution
Take your clinic online with an end-to-end custom EMR development and Practice management platform.
Fully Customizable rich patient charting
Analytical patient health dashboard
The patient health dashboard allows providers to evaluate the patient's health quickly. It assists providers with the most recent patient vitals, medicines, appointment reminders, recently updated lab reports, and many other things.
Complete patient information at a glance
Providers can quickly access vital patient information with one click. This includes allergies, conditions, medications, vaccinations, past medical history, past medical encounters, insurance details, and other personal data.
Customizable patient charting is the preference of the provider
Providers can customize the charting component based on expertise, requirements, and preferences. This customization allows for ease of use and priority. Customized charting can spend less time in front of a computer & spend more time treating more patients.
Critical patient clinical information with graphs
Providers can view patients' current and historical clinical information in a graphical representation. It will be easy to understand and sufficient to act against it.
Patient financial records and history
The patient's financial data can be seen on the financial dashboard screen. The provider or admin will be able to comprehend patient balances and account statements with all prior transactions. A provider can see a list of authorization & insurance eligibility.
Share patient records securely with other providers
Healthcare providers can share any patient's medical file with other healthcare specialists to improve the patient's care. In exchanging medical records, we comply with HIPAA regulations.
Manage your availability and appointments
Create provider availability within less time
The provider can create appointment slots and provider availability for single and multiple locations. Additionally, providers can create block days, buffer time between appointments, and customize the details of in-person appointments.
Sync your availability with iCal, Google, or Outlook
To optimize the scheduling process, providers can sync their availability with ical, google, or Outlook calendars. Syncing availability makes it simpler to create appointments and receive reminders on time.
Calendar dashboard view for instant scheduling view
Appointments calendar marked with colors coded slots can quickly determine between appointments from multiple providers. This feature is beneficial to practices that have multiple providers.
Increase patient reach with an appointment booking widget
Add a booking widget to your website to allow patients to quickly and easily book appointments online without leaving your site. Patients can easily book appointments.
Reschedule or cancel the appointment as requested
Both patients and providers can reschedule or cancel appointments with proper reason. Using calendars, the pick-and-place capability allows providers to schedule appointments.
Reduce no-shows with early notifications and reminders
Patients receive early reminders through mail or message when they book appointments and get reminders the day and hour before the appointment. Healthcare providers can receive notifications about patients in different stages. These include those waiting in an exam room or at check-out.
Get Your Healthcare Team on the Same Page with EMR Software.
Save time with custom Templates & Questionnaire library
Using the custom SOAP note template save encounter time
Providers can save time by creating a library of SOAP notes for various conditions. To reduce the effort of creating notes, the provider can save any notes as templates and reuse them as per requirement.
Configurable Intake Forms
Providers can design a unique intake form tailored to their needs. It makes the intake process as short, simple, and quick as possible to minimize patient waiting time.
Importing previous charts saves time on rewriting
The provider can create SOAP notes by importing a template from the library. Alternatively, they can only load a previous note and fill in the required fields.
Custom questionnaire templates for quick assessment
Healthcare experts can construct a library of questionnaire templates and assessments. These templates can be given to patients to fill out so they can quickly understand their medical information.
Diagnosis-based Configurable vitals layout
The customizable vitals layout can only show the vitals needed to track for a specific specialty and diagnosis. Uncertainty will decrease if unnecessary vital information is removed.
Reduce ambiguity using custom report configuration
Practice administrators and providers can customize their reports based on their requirements and preserve that configuration for later use. By doing this, providers can save time when generating reports and applying filters.
Effortless Administration & Practice Management
Manage multiple specialty practices in a single application
Manage multiple specialties of your practice through a single application. It allows you to provide better care for patients with different medical conditions.
Centralized practice management for multiple locations
Thanks to centralized practice management, practices may manage all locations using a single application. This centralized practice management allows it to obtain centralized and location-based reporting.
Role-based user authentication leverages data privacy
Admin can create multiple roles for their team according to their work and determine each member's role. It helps to accomplish tasks while protecting the privacy of patient-sensitive medical records.
Manage Provider fee schedules to automate charge entry
Managing provider fee schedules at the administrative level will save time and automate charge entry while creating superbills and claims.
Managing Masters to reduce provider efforts
Providers can quickly obtain information by creating and updating recurring useable data. It includes CPT codes, ICD codes, order sets, medicine catalogues, and contact directories.
Robust Reporting and Insights
Detailed analytics and reports provide a varied and compelling collection of information regarding practice performance. To obtain your desired viewpoints, report data can be organized using pivoting, filtering, sorting, and custom classification.
Maximize Patient Engagement with User-Friendly EHR Software
Stay connected with your patient all the time
Real-time updates and interactive features boost patient engagement
Patients can create appointments online and interact with providers by sending messages anytime through the patient portal. Patients can update their health information through portals and make it available to their providers.
Personalized Reminders & Notifications for Each Patient
The patient may receive reminders for each task and upcoming appointment as agreed upon by the patient and the provider. Patients have a choice to receive reminders or not.
Follow up on patient health through phone calls & messages
The provider can contact the patient via phone or message. This way, they can better understand the patient's condition. They can also continue consulting with him as required.
Be in touch with patients by Sending health assessments
The provider can send assessments and intake forms with questionnaires through email, links, or platforms. It should be filled out before appointments so the provider can get enough patient health information.
Maintain awareness by organizing health campaigns
Healthcare facilities can conduct health awareness campaigns to educate and compel patients to participate. It helps patients in education more about their medical conditions.
Real-time secure messaging keep patient in touch
In an emergency, providers and patients can interact via exchanging two-way texts. Patients can give their providers access to media such as pictures, videos, and reports. This will help providers learn more about their health.
Improve care outcomes with an automated Referral Process
Add new preferred providers to your referral network
A PCP can add providers' information quickly. They can also select preferred providers who are within the same network. PCP can maintain a directory of external specialists. It can save time by looking for or entering information about providers.
Create a referral request within a few clicks
Primary care providers can easily create referral requests by adding the patient's demographics, insurance, authorization details, and reason for referring.
Recieve Outbound Referral Request
Providers can receive referral requests on the platform. Referring providers can get details on the platform. So they can get all information about the patient's details, demographics, and appointment reason.
Through platform accept or deny requests
Referred providers can receive referral requests on the platform after verifying all patient condition data. They can either treat the patient or deny the request.
Scheduled Pre-appointments on Behalf of Patients
Referred provider & PCP can schedule an appointment on behalf of referring provider.
Secure HIPAA-compliant Referring process
PCP and Referred providers can track requests on the platform at any point and timely receive notification about request status.
Integrated Billing, Lab, and any third parties
Auto-populated encounter for superbill creation
A provider can create a superbill by choosing a specific patient encounter & all encounter information will be auto-populated. Additionally, providers can manually produce superbills by entering the necessary information.
AI-based Automated medical coding and charge entry
AI-powered automated coding will clear up any confusion and increase bill accuracy. ICD-10 and CPT codes can be filled in automatically. Just add the essential details about the diagnosis and procedure.
Choices to submit electronic or paper claims
Providers can electronically submit a claim online directly into the payer interface through EDI. In addition to that, offline paper claims can be downloaded and printed. A provider can export a claim in pdf, CSV, or any other format.
AI-based auto claim scrubbing
Automatic AI-based scrubbing will reduce the denial rate and remove claim problems before submission. All spelling errors, medical codes, and charges can be checked during scrubbing.
Connect with Labs and Pharmacies Streamline order management
We can communicate with any laboratory or radiology vendor supporting HL7 messaging. Along with Dr. First and Surescripts, we integrate electronic prescriptions.
Integration with a third-party Payment gateway to collect Payment
EMR Practice management application can be connected to multiple third-party payment gateways to accept patient copays and self-pays.
Simplify Your Healthcare Data Management with EHR Integration
EHR / EMR Software Development - Process - Step by Step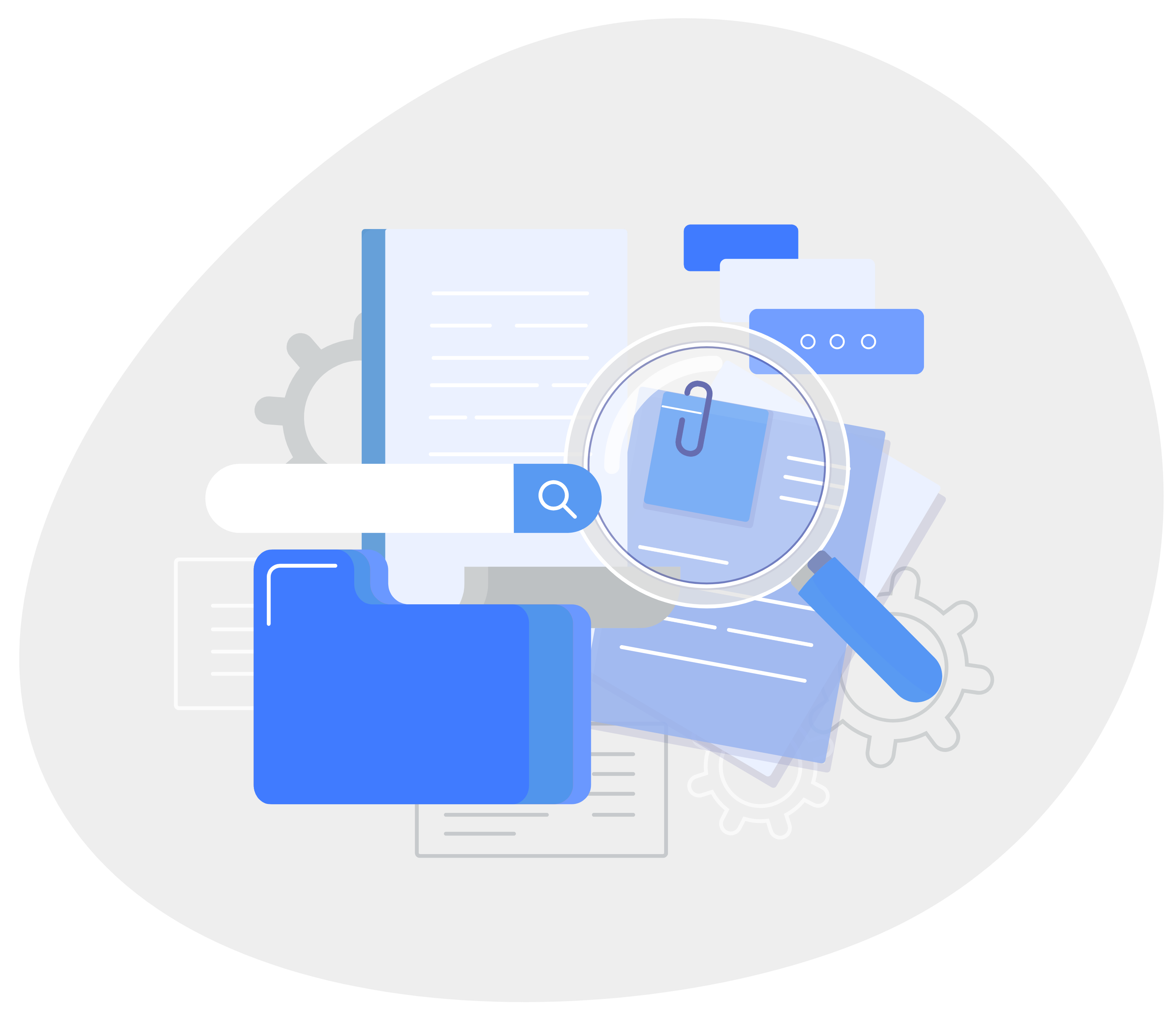 Discovery
( Duration: 1 - 2 Weeks )
The steps in the discovery phase of telehealth software development are:
Our Subject matter experts understand the end target user needs.
Analyzes the Business requirements for the fit market solution.
Gather and conduct user research with the competitive audit.
The team creates wireframes, and user flows based on research as product market fit.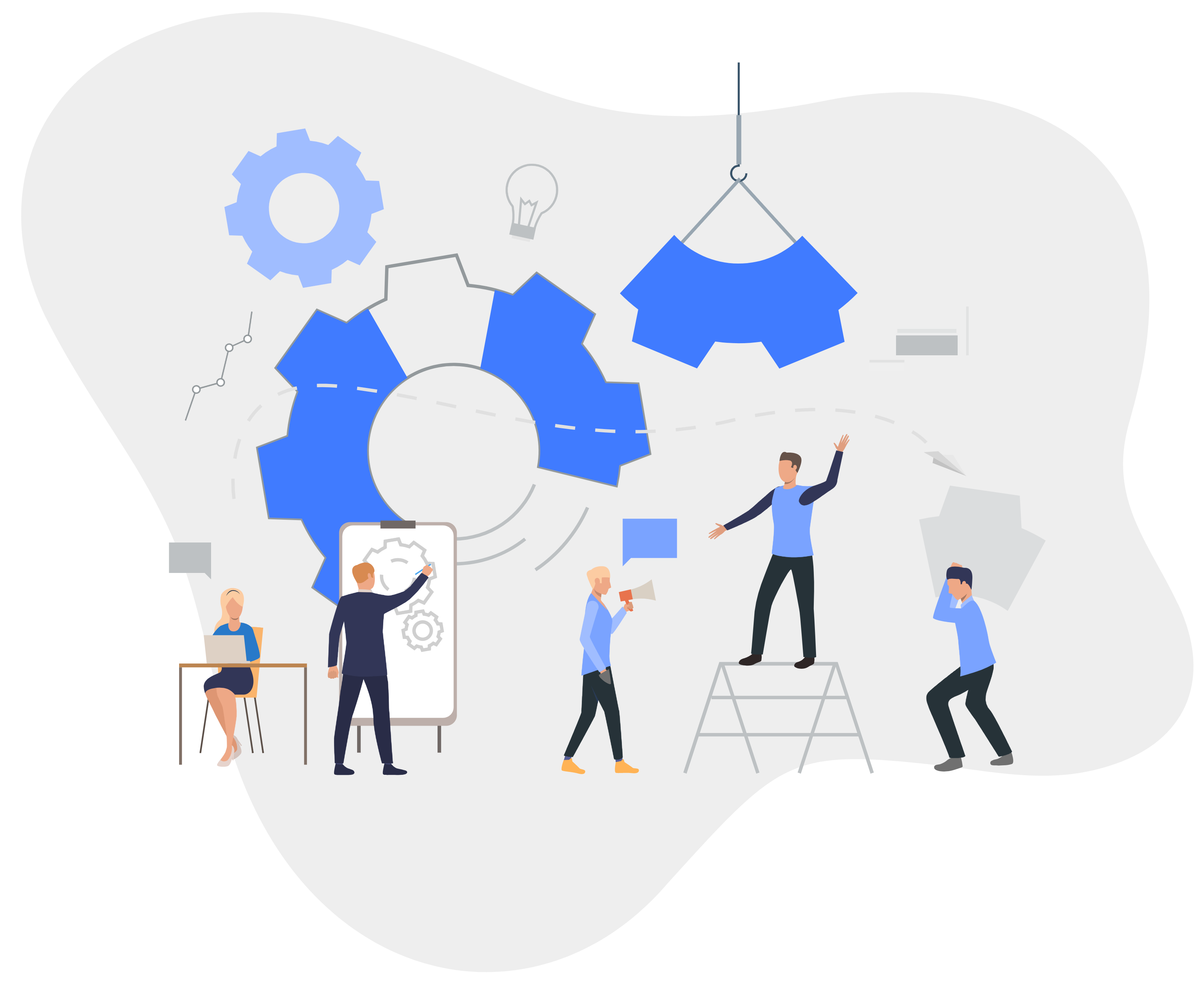 Engineering
( Duration: 4 - 6 Months )
After requirement gathering, the next step is to design the application and develop it :
It includes creating a dynamic UI/UX for patients and healthcare providers.
Simultaneously, our engineering team creates sprint planning for your custom telehealth app.
Coding the app and integrating APIs such as patient data encryption, SSL Layer, and HIPAA-compliant servers.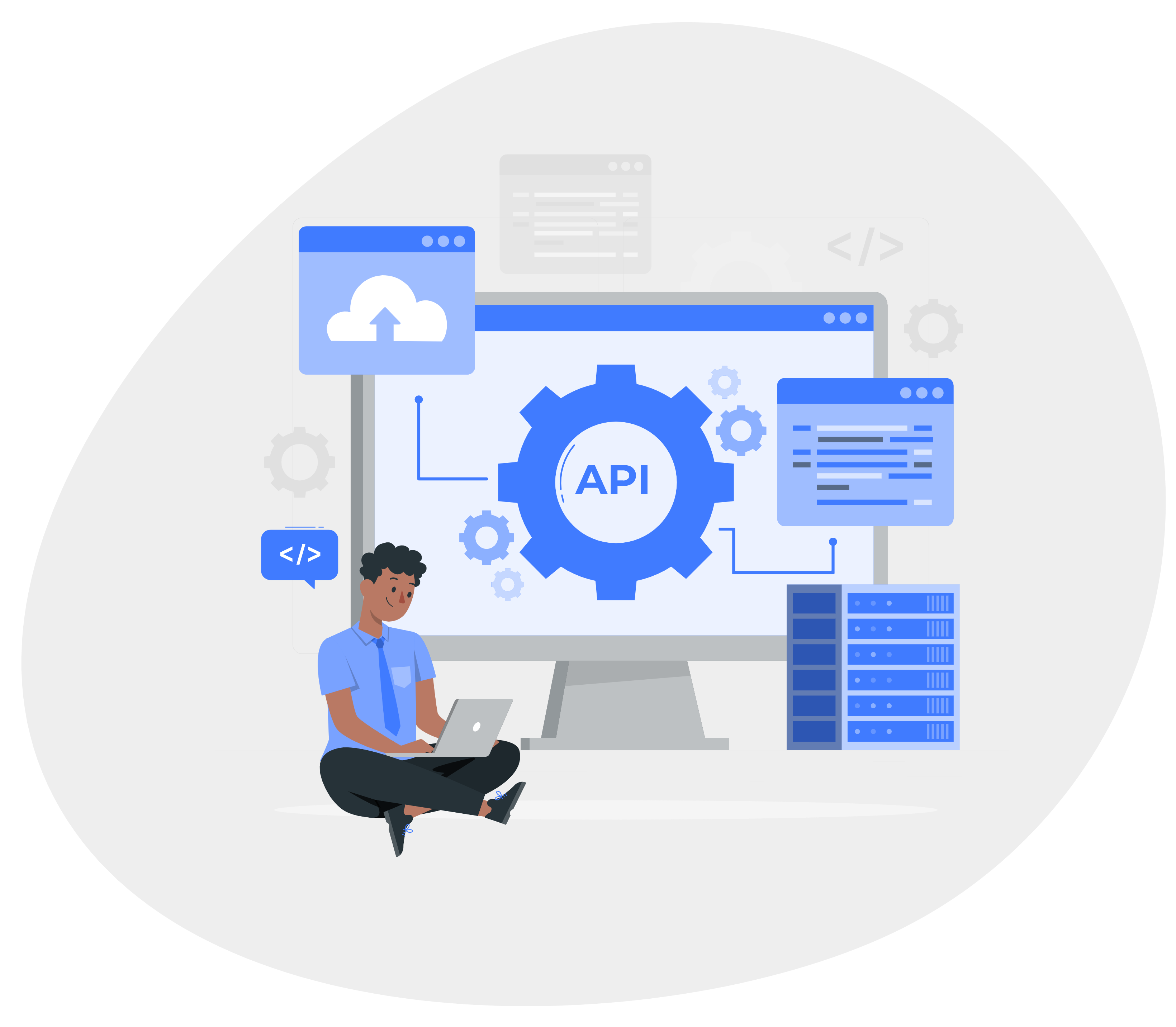 Testing
( Duration: 4 - 6 Weeks )
Our testing team creates test cases for different workflows and user stories depending on the requirements.
Manual and Automated testing on delivered Telemedicine applications.
We rigorously test all the features and functionalities and fix bugs quickly and efficiently if found.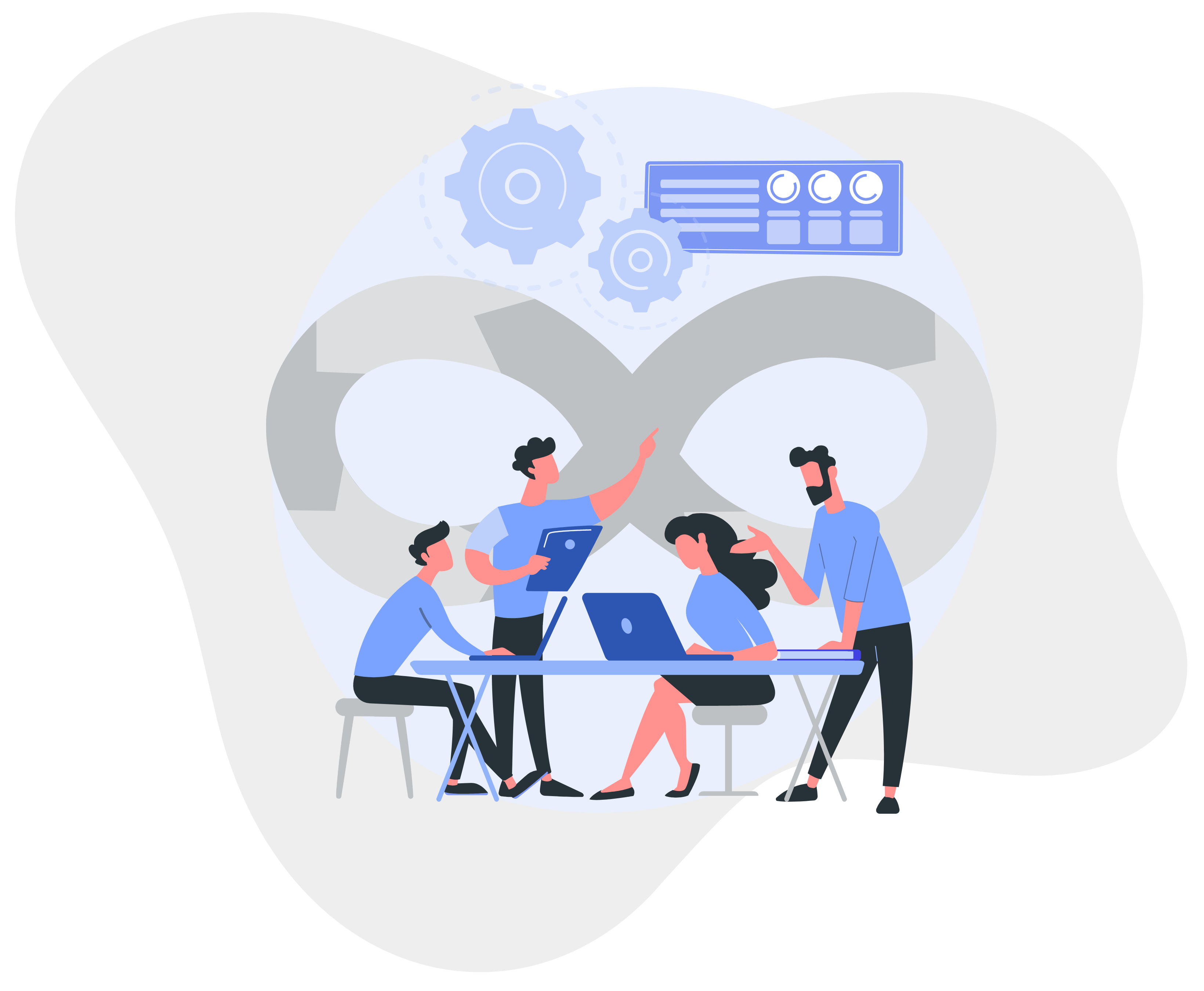 Deployment
( Duration: 1 - 2 Weeks )
Our team creates end-to-end CI/CD pipelines that enable us to quickly deploy applications on the server.
We ensure your telemedicine infrastructure is secure and HIPAA compliant.
We integrate the application into a larger entity or infrastructure, deploying the application on the necessary devices.
Finally, we deploy telemedicine software in the right market while providing maintenance and support.
Build a Robust and user-centric EMR solution for your healthcare organization
Get Started Today with HIPAA-Compliant EMR Software Development.
Tell us your EHR/EMR project scope
Our team of business professionals will get on a call to understand your software development needs and create scope documents.
Get Project Quote & Timeline
Our technology team and business professionals work together to create detailed milestone-wise project Quotes and Timelines.
Finalized and Approved Scope
Our business professionals work with clients to add or remove features and finalize the scope and quote for the EHR development project.
Contract Signing and Kickstart
Once the contract is signed, We assemble the perfect team to match your custom EMR development requirements and kickstart your project.
Learn more about our EMR development solutions and see how we can help improve your patient outcomes."
Tools & Technologies used to develop EMR software
Back-end
.Net, Java, Python, NodeJS, Php, Go
Front-end
HTML, CSS, Javascript, Angular, React, Meteor, Vuejs, Nextjs, Ember
Mobile
iOS, Android, Xamarin, Cordova, PWA, React Native, Flutter, Ionic
Clouds
AWS, Microsoft Azure, Google Cloud, Digital Ocean, Rockspace
Video
Wowza Streaming Engine, Azure Media Services, Media Services
Cloud Storage
Amazon S3, Amazon Redshift, Amazon DynamoDB, Amazon DocumentDB, Amazon RDS, AWS Elasticache, Azure Data Lake, Azure Blob Storage, Azure Cosmos DB, Azure SQL Database, Azure Synapse Analytics, Azure Kinect DK, Azure RTOS, Google Cloud SQL, Google Cloud Database
Back-end
.Net

Java

Python

NodeJS

Php

Go
Front-end
Languages
Javascript Frameworks
Angular

React

Meteor

Vuejs

Nextjs

Ember
Mobile
iOS

Android

Xamarin

Cordova

PWA

React Native

Flutter

Ionic
Clouds
AWS

Microsoft Azure

Google Cloud

Digital Ocean

Rockspace
Video
Streaming
Wowza...

Wowza Streaming Engine

Azure...

Azure Media Services

Media Services
Messaging And Conferencing
Sendbird

Contus...

Contus Mirrorfly
Cloud storage
AWS
Amazon S3

Amazon...

Amazon Redshift

Amazon...

Amazon DynamoDB

Amazon...

Amazon DocumentDB

Amazon RDS

AWS...

AWS Elasticache
Azure
Azure...

Azure Data Lake

Azure...

Azure Blob Storage

Azure...

Azure Cosmos DB

Azure...

Azure SQL Database

Azure...

Azure Synapse Analytics

Azure...

Azure Kinect DK

Azure RTOS
Google Cloud Plattform
Google...

Google Cloud SQL

Google...

Google Cloud Datastore
Why Thinkitive is the Best EHR Software Development Company ?
Experience and Expertise
We have a solid understanding of healthcare industry standards and regulations such as HIPAA, HITECH, ICD-10 & CPT code. We ensure your EMR app complies with all relevant regulations and can securely store and manage patient data.
Customization and Flexibility
We are well-versed in customization and flexibility to accommodate the unique workflows of different healthcare organizations and providers. We have strong programming skills ( Java, Python, and C# ) and expertise in software development, especially web-based applications.
Regulatory Compliance
We ensure your EHR/EMR software is HIPAA and HITECH-compliant. It includes implementing administrative, physical, and technical safeguards to protect patient health information. We comply with FDA regulations, 21 CFR Part 11, ONC certification for meaningful use of Medicare or Medicaid, and GDPR. We follow ANSI and NIST standards for health information technology.
User Interface and User Experience
We offer an easy-to-use user interface and user experience of an EMR/EHR app. We have a good understanding of UI/UX design principles to ensure that the app is user-friendly and intuitive.
Security and Data Privacy
Patient data is susceptible and requires a high level of security. We have a strong knowledge of security protocols and technologies such as encryption, secure data storage, and two-factor authentication. We comply with all the security and data privacy security standards.
Ongoing Maintenance and Support
We ensure your EMR software remains functional, secure, and up-to-date. We efficiently fix bugs identified by users or internal testing. Our EMR developer diagnoses the problem, fixes the code, and releases an update to the software. We ensure that the EMR/EHR software remains reliable, secure, and easy for healthcare providers and patients.
Upgrade Your Healthcare Practice with the Latest EHR/EMR Technology.
EMR Software Development Case Studies
EMR App Architecture for HIPAA Compliance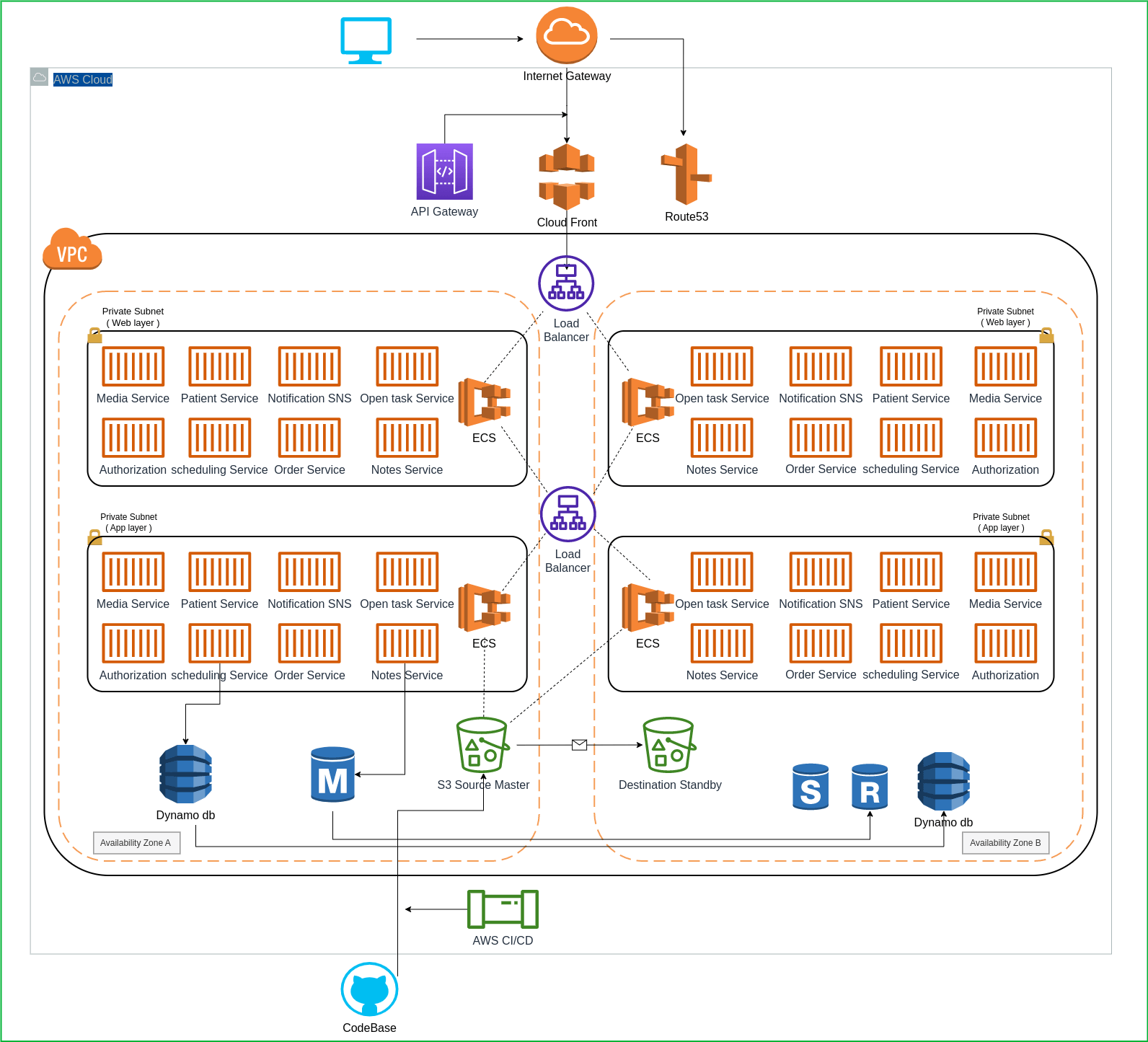 Empower Your Patients with EMR: Build Your App Today!
Choose the Engagement Model for EHR Application Development
Time & Material Model
This model is suitable for projects where project's requirements constantly evolve or need clarification. You will need to provide the project's initial scope so we can create a phased plan.
Flexibility to change scope

Work deliver as per sprint

Better control on cost

Pay when milestone is achieved
Fixed Price Model
This model suits clients with predefined project requirements that cannot be altered in the future, guaranteeing project completion within budget. The development team is accountable for adhering to the fixed project price, and to achieve this, we divide the project into smaller milestones with clear deliverables and timelines. The client reviews and approves each milestone and provides feedback.
Fixed scope and no flexibility

Work delivered as per milestones

Fixed cost and timeline

Pay when target is achieved
Dedicated Team
This model is used for engagement, where you must extend the team with remote resources. You will need to provide all the necessary skills required for resources.
Gauranteed 160 hours of man-power

Daily code commit

Quick replacement

Pay only for measurable work
Time & Material Model
This model is suitable for projects where requirements constantly evolve or need clarification. You will need to provide the project's initial scope so we can create a phased plan.
Pay when milestone is achieved

Flexibility to change scope

Monthly report

Better control on cost
Fixed Price Model
This model is suitable for projects where the scope is straightforward and, most importantly, fixed. You must specify the project's initial scope, and we will build phased planning based on it.
Fixed time duration and budget

Pay when target is achieved

No hidden cost

Post deployment support
Dedicated Team
This model is used for engagement, where you must extend the team with remote resources. You will need to provide all the necessary skills required for resources.
160 hours of man-power

Monthly billing

Pay only for measurable work

Quick replacement
Frequently Ask Questions on EMR application development
EMR stands for Electronic Medical Record. It is a digital version of a patient's medical history, including diagnoses, treatments, and test results, stored in a healthcare facility's electronic system, enabling efficient and accessible record-keeping and patient management.
EMR (Electronic Medical Records) is crucial as it digitalizes patient health information, enhancing accessibility, accuracy, and efficiency. It enables seamless data sharing among healthcare providers, reduces medical errors, improves decision-making, and supports better patient care and outcomes.
To use EMR (Electronic Medical Record) systems, healthcare professionals log in with secure credentials, access patient data, and update medical records electronically. They can input clinical information, view lab results, prescribe medications, and manage patient care. EMRs improve the efficiency, accuracy, and accessibility of patient information for better healthcare outcomes.
EMR (Electronic Medical Record) software is a digital system healthcare providers use to store, manage, and access patients' medical information electronically. It includes patient demographics, medical history, diagnoses, treatment plans, and other relevant data. EMR software improves efficiency, accuracy, and communication within healthcare facilities.
An EHR is a digital record of a patient's medical details. It is stored in a centralized location, and only authorized healthcare providers can access it. It contains patients' medications, allergies, immunizations, problems, encounters, SOAP notes, financial details, insurance information, preferred laboratory, radiology, and reports. Patient medical records can be shared with multiple healthcare providers upon request.
EMR is a patient-managed internal organizational system, whereas EHR is an inter-organizational system utilized within a clinician's office.
The following are the key features of EMR/EHR Solutions:
Easy Patient onboarding and Scheduling
Appointment management
Provider group and provider management
Customizable templates and questionnaire
Secure messaging and calling
Use of Reporting Task Management Capabilities in Depth
Accelerate Patient Encounters
EMR/EHR software development refers to designing, building, and maintaining electronic medical records (EMR) and electronic health records (EHR) systems. EMR/EHR developer use programming languages and software development methodologies to create user-friendly and secure systems that store and manage patient data.
EMR development involves creating a digital version of a patient's medical chart, including their medical history, diagnoses, medications, test results, and treatment plans. EHR development focuses on a more comprehensive view of a patient's health, incorporating data from multiple healthcare providers and systems to create a longitudinal record of their care. EHR/EMR developer must adhere to strict regulatory requirements like HIPAA to ensure patient data privacy and security.
EHR software developers use .Net, Java, Python, Nodjs, PHP, angular, react, Vue js, flutter, etc., to develop EHR applications.
We assign a dedicated project manager to report on the project's progress and deliverables throughout development.
Yes, we do. We sign Non-Disclosure Agreements (NDA) for a confidential client relationship.