TRUSTED BY COMPANIES around the world




Hire Dedicated AI/ML Developer in 3 Steps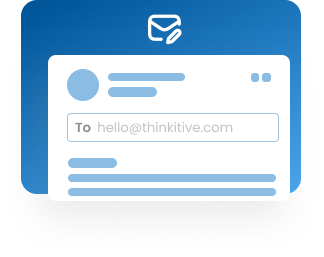 Share project requirements
Share your AI/ML project requirements. Our subject matter expert team will understand the needs and share the best matching candidate's CVs.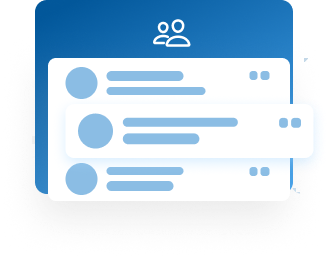 Interview and evaluate candidates
Evaluate AI/ML developers based on technical and soft skills. Choose developers that best suit your project requirements.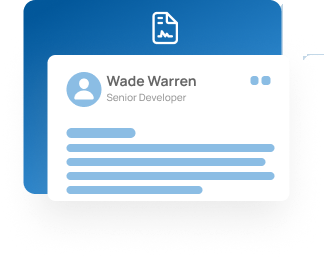 Onboard Resource or Team
Onboard AI/ML developers in the next 48 hours by signing NDA and Service Level Agreements.
Build a Complete Project team On-demand
Build a skilled AI/ML development team tailored to your custom project requirements. We offer end to end development services for any size of project with quality deliverables.
300+ Technology Experts
We are a big family of 300+ technology experts with in-depth technology and domain understanding. We empower businesses to create teams of any size, ranging from 1-2 members to over 50 members, all within a single umbrella.
End to End Development
Our services encompass every facet of software development, including consultation, design, business analysis, development, DevOps, and testing. In addition, we offer ongoing support and maintenance for software systems.
Pre-Vetted Candidates
AI/ML developers for hire undergo a screening or evaluation process before being recommended or hired. It involves various assessments of their technical skills, hacker rank testing, and certification to ensure they fit the job well.
Budget Friendly
We offer a competitive hiring rate as 100% of our team is in-house, guaranteeing maximum efficiency while minimizing costs. We offer a 1-week free trial before you hire AI/ML programmer without any commitments.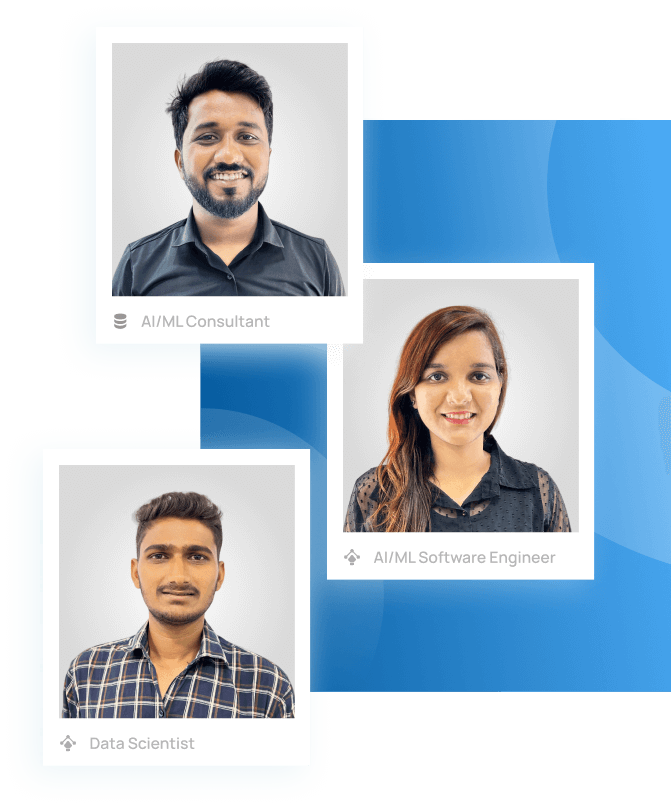 Stay ahead of the curve with AI/ML solutions
Hire a top AI/ML developer and transform your business with AI/ML systems.
Our AI/ML Development Services
We provide numerous services that easily simplify operations, customize client experiences and automate complex procedures by utilizing our AI and machine learning expertise. We also offer artificial intelligence services to help you integrate into your existing applications.
Data Annotation Services
Our data annotation services involve labeling and categorizing data to create a comprehensive and accurate training dataset for your machine-learning models. We add relevant information to the data in a structured format, allowing machine learning algorithms to identify patterns, relationships, and meaning in the data. We deliver high-quality data annotation services that boost AI Ml models' performance. We ensure the annotation process is thorough and consistent.
Data Acquisition & Pre-Processing
Our data acquisition and pre-processing involve collecting and preparing the data used to train and evaluate AI models. Our AI developers acquire data from databases, APIs, and web-scrapping. We clean data that contains missing values, duplicates, or irrelevant information to ensure data quality. We then convert the data into an appropriate format and structure.
EDA & Visualization
Exploratory Data Analysis (EDA) involves analyzing and summarizing the main characteristics of a data set, often through visual methods. We identify patterns, anomalies, and relationships within the data and provide valuable insights that inform the development of machine learning models. We create visual data representations like charts, graphs, and maps. We comprehend the result of an EDA and provide a more intuitive understanding of complex data relationships.
Natural Language Processing
We develop algorithms and models that enable computers to understand, interpret, and generate human language. Our NLP solutions include but are not limited to text clustering, topic modeling, sentiment analysis, and language generations, among others.
Bot Development
Our AI ML developers create software programs that are designed to automate and simplify repetitive tasks, allowing organizations to streamline business operations and improve overall efficiency. We use open source platforms like RASA and managed services like Dialog Flow, Lex, Microsoft bot services, among others.
Data Reporting - Reports & Visualizations
We collect and present data clearly and concisely. We summarize large amounts of data into an easily digestible format that provides insights into the pattern and relationships within the data. It is achieved using tables, charts, graphs, and other visual aids. We visualize data to reveal patterns, trends, and insights that are not immediately apparent from raw data. We use cutting-edge tools and technology like Tableau, Power BI, Google data studio, Looker, and Apache Superset, among others.
Benefits of outsourcing AI/ML Development to us
Free Manager Services
We assign a free project manager irrespective of the number of AI/ML resources you hire. The project manager will be responsible for project planning, timeline, and defining project goals and deliverables. The project manager will ensure you get quality output throughout your engagement with Thinkitive.
Monitor project progress
Ensure Client Satisfaction
Accountable for deliverables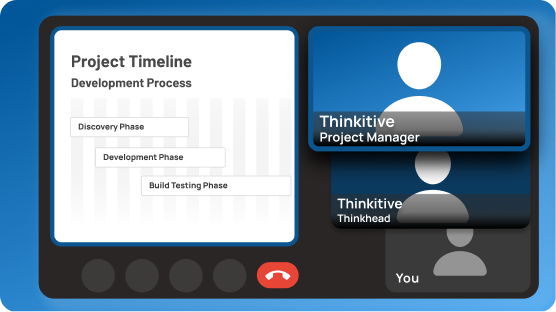 Daily & Monthly Timesheet Updates
We furnish daily reports and timesheets summarizing tasks completed, roadblocks faced, and project milestones achieved. A detailed timesheet is shared at month-end to evaluate team tasks and hours spent per task, enabling you to assess payment based on work completed.
Track & Evaluate progress
Pay only for quality work
Manage time effectively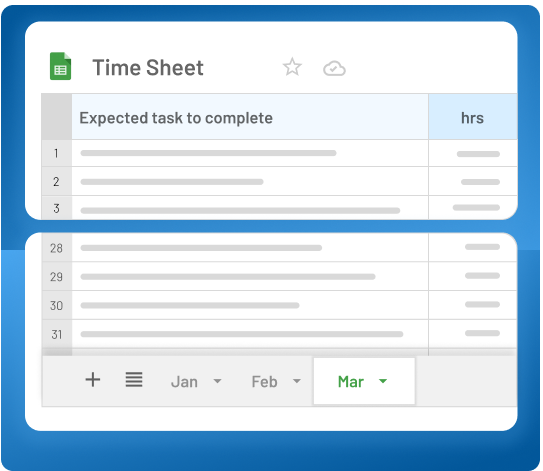 Resume of AI/ML developer for hire
For any reason, a developer we have placed with your company does not satisfy your expectations, or the developer is unavailable due to unavoidable circumstances. We keep 10% backup resources that can immediately replace existing developers with the same level of expertise without interrupting your project progress.
Free Developer Replacement
Minimizing project disruption
Replace resources in the week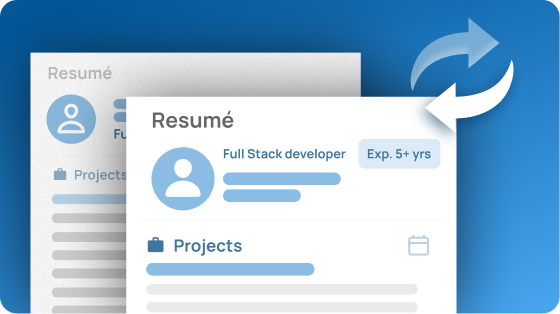 Effective Project Management and Collaboration
Interactive Communication
We streamline processes and workflows using communication tools, which leads to enhanced efficiency. We provide real-time updates and access to data to our stakeholders to better understand the project's progress toward a goal.
CI/CD Pipelines
We offer continuous integration and create end-to-end CI/CD pipelines by building, testing, and deploying code using agile development methodology.
UI/UX Tools
Designers use collaborative interfaces and vector-based design tools to provide intuitive design to your unique AI/ML development project.
Coordinated Project Management
Our AI/ML developers utilize project management tools to present reports that give stakeholders a high-level perspective of the project's progress.
Code Management
Development team uses a version control system (VCS) or subversion to track changes, manage code versions, and collaborate with team members.
Why Hire AI/ML Developers from Thinkitive?
We at Thinkitive have 8+ years of in-depth technical expertise and domain knowledge. Our developers have a deep understanding of AI/ML development. They are skillful in using specific tools, frameworks, and programming languages such as Python, TensorFlow, PyTorch, ScikitLearn, SpaceE, and many more. Our clients are trusted long partners because of our proven track record of delivering AI/ML projects on time and within budget.
22+
Experience AI/ML Developers
55+
Successful Project Delivered
87%
Client Retention Rate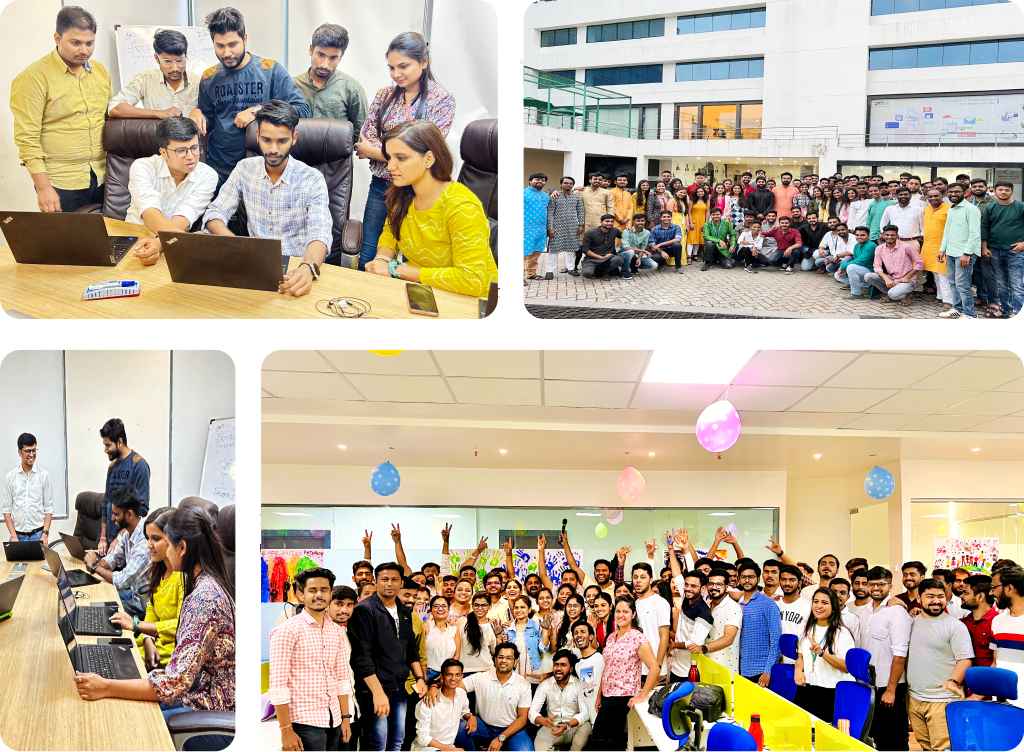 Hire AI/ML Developer as per your need
Simple & Transparent Pricing | Fully Signed NDA | Code Security | Easy Exit Policy
We'll provide a fully signed NDA for your Project's confidentiality
3 to 5 Years of Exp. AI/ML Developer - 160 hours
Fixed Cost
Solution
Get a Free Estimation based on Your Custom Requirements
Engagement Model For Hiring AI/ML Developers
Time & Material Model
This model suits projects where requirements constantly evolve or need clarification. You will need to provide the project's initial scope so we can create a phased plan.
Flexibility to change the scope

Work delivered as per sprint

Better control of cost

Pay when a milestone is achieved
Dedicated Team
This model is ideal for a team that needs to be expanded using remote resources to achieve engagement. To ensure successful execution, it is essential to equip these remote resources with all the necessary skills to perform effectively. This approach enables teams to work collaboratively towards a common goal despite being geographically dispersed.
Guaranteed 160 hours of man-power

Daily code commit

Quick replacement

Pay only for measurable work
Fixed Price Model
We ensure project will be completed within given budget and timeline by breaking it into milestones with precise deliverables. We take approval from client on each stage.
Fixed scope and no flexibility

Work delivered as per milestones

Fixed cost and timeline

Pay when the target is achieved
Build a robust AI/ML system
Hire AI/ML developers skillful in cutting-edge AI/ML technology and stay competitive.
Monthly

Full-Time Hourly

Part-Time Hourly

Daily Hours
8 hours
8 hours
4+ Hours
Hiring Models
≥3 months
≥2 months
≥1 month
Hiring Benefits
5% Discount
1% Discount
None
Payments
Fixed monthly pay
Based on Hours
Based on hours
Machine learning (ML) and deep learning (DL) are two subfields of artificial intelligence (AI). While they share similarities, there are some critical differences between the two.
Machine learning involves training algorithms to make predictions or decisions based on data inputs. It focuses on developing algorithms to learn from data and improve accuracy over time. Machine learning algorithms typically use statistical techniques to identify patterns in the data and make predictions or decisions based on those patterns.
Deep learning is a subset of machine learning that uses artificial neural networks to model complex relationships in data. Deep learning algorithms use multiple layers of interconnected nodes to learn and classify data inputs. It has effectively solved complex problems such as image and speech recognition.
We offer both Machine Learning and Deep Learning services. We use a combination of the two techniques to solve specific business problems, depending on the nature of the data and the problem at hand. By leveraging machine learning and deep learning, we can create more accurate and practical solutions that meet client's business needs.
There are several programming languages that companies use for AI/ML projects, including :
Python: Python is one of the most popular languages for AI/ML due to its simplicity and ease of use. It has many popular libraries for machine learning such as TensorFlow, PyTorch, Scikit-learn, and Keras.
R: for statistical computing and graphics. It has many machine learning libraries such as caret, mlr, and randomForest.
Java: a popular language for developing enterprise applications, including AI/ML projects. It has several powerful machine learning libraries, such as Weka and Deeplearning4j.
C++: C++ is a high-performance programming language that is often used for AI/ML projects that require fast processing speed. It has several popular libraries, such as TensorFlow and Caffe.
MATLAB: MATLAB is a numerical computing environment that is often used for scientific computing and data analysis. It has several powerful machine learning libraries such as Neural Network Toolbox and Statistics and Machine Learning Toolbox.
Ultimately, the choice of programming language depends on the specific needs and requirements of the AI/ML project.
We ensure that the confidential information shared between our clients and us is protected by signing Non-Disclosure Agreements (NDAs) and Intellectual Property Protection Agreements. These agreements are specifically tailored to the project's requirements and purpose. Our developers and project managers know the importance of maintaining the security and confidentiality of our client's project materials. Furthermore, our organization has dedicated legal and compliance teams responsible for ensuring that all employees know the significance of security compliance and confidentiality.
Yes, we have 100+ in-house AI/ML developers on board. We help you extend your team with our expert Machine Learning Developers.
Here are the list of various AI/ML services we provide:
AI/ML Consulting- We provide expertise and guidance to Client's seeking to adopt or improve their use of AI/ML technologies. We access their existing infrastructure, develop AI/ML strategies, and provide training and support.
Data Annotation Services- We label and tag data to train ML models. It includes tasks such as object recognition, sentiment analysis, and speech recognition and is critical to the accuracy and effectiveness of ML algorithms.
Data Acquisition & Pre-processing- We collect, clean, and prepare data for analysis. We extract data from various sources, such as databases and APIs, and transform it into a format suitable for ML algorithms.
EDA & Visualization- We explore and analyze data through statistical and visual methods to gain insights and identify patterns. It includes techniques such as data visualization, clustering, and regression analysis.
Natural Language Processing- We use ML algorithms to analyze and understand human language. It includes sentiment analysis, speech recognition, and language translation.
Bot Development- We create automated chatbots and virtual assistants to interact with users in natural language. It includes developing chatbot scripts, training machine learning models, and integrating chatbots with existing software.
Data Reporting - Reports & Visualizations- We create reports and visualizations that summarize and communicate data insights to stakeholders. It includes dashboards, charts, and graphs and is critical to data-driven decisions.
Computer Vision and Image Processing- We use ML algorithms to analyze and understand visual data, such as images and videos. It includes object recognition, face detection, and image segmentation tasks.
We use a variety of technologies and frameworks for AI/ML projects, including Python (with libraries such as TensorFlow and PyTorch), R, Java (with libraries like Weka and Deeplearning4j), C++, and MATLAB.
Yes, Our AI ML developers strongly understand project management principles and practices. It includes defining project scope, setting timelines and milestones, identifying risks and issues, and communicating project status to stakeholders.
ML development projects typically involve multiple stages,
Data Preparation
Model Development
Testing and Deployment
Our AI/ML developers use project management tools such as Jira, Trello, Asana, and Basecamp to track progress, collaborate with team members, and manage resources effectively.
The average cost of hiring AI/ML developers ranges from $18 to $28 per hour.
We have a 10% resource backup, and we will immediately replace the Machine Learningl developer if you are unsatisfied with their work.