Trusted by companies around the world






Hire IoT Developers as per Technology Skills
Discover top IoT developers with expertise in various technology skills. Our skilled professionals can help you build innovative Internet of Things solutions tailored to your needs.

IoT Software Developer
IoT software developers for hire offer expertise in developing, maintaining, and optimizing Internet of Things applications. It includes sensor integration, data analysis, connectivity solutions, and custom software development for IoT devices.

IoT Device Integration Developer
IoT Device Integration Developer for hire offers services related to connecting, configuring, and optimizing Internet of Things (IoT) devices within networks and applications, ensuring seamless communication and data exchange.
IoT communication protocols

IoT AWS Developer
IoT AWS Developer for hire offers expertise in developing and managing Internet of Things (IoT) solutions on Amazon Web Services (AWS). It includes device integration, data processing, cloud infrastructure, and application development.
AWS IoT Device Management

IoT Azure Developer
IoT Azure Developer for hire offers expertise in designing, developing, and managing Internet of Things (IoT) solutions on the Microsoft Azure platform. It includes IoT application development, device integration, data analytics, and cloud-based IoT infrastructure setup.

IoT Google Developer
IoT Google Developers for hire offer expertise in developing IoT solutions using the Google Cloud Platform. It includes device integration, data analytics, and application development to enable seamless connectivity and intelligent functionality.

IoT Thingsboard Developer
IoT Thingsboard developer for hire offers expertise in developing, configuring, and maintaining IoT solutions using the Thingsboard platform. Services include device integration, data visualization, rule engine setup, and custom application development.

IoT Solution Architect
IoT Solution Architect for hire offers expertise in designing, developing, and implementing Internet of Things solutions. It includes hardware and software integration, security, data analytics, and scalability planning to meet specific client needs.

IoT Data Analysts
IoT data analysts for hire offer expertise in collecting, processing, and analyzing data from Internet of Things (IoT) devices to derive insights, optimize operations, and make data-driven decisions for businesses.
Data Collection Protocols
Hire Remote IOT Developers as per Experience Level
We have a range of experienced IoT developers to meet all your IoT development needs under one umbrella. Hire IoT development team to scale your team on demand to develop tailored IoT applications based on customer requirements.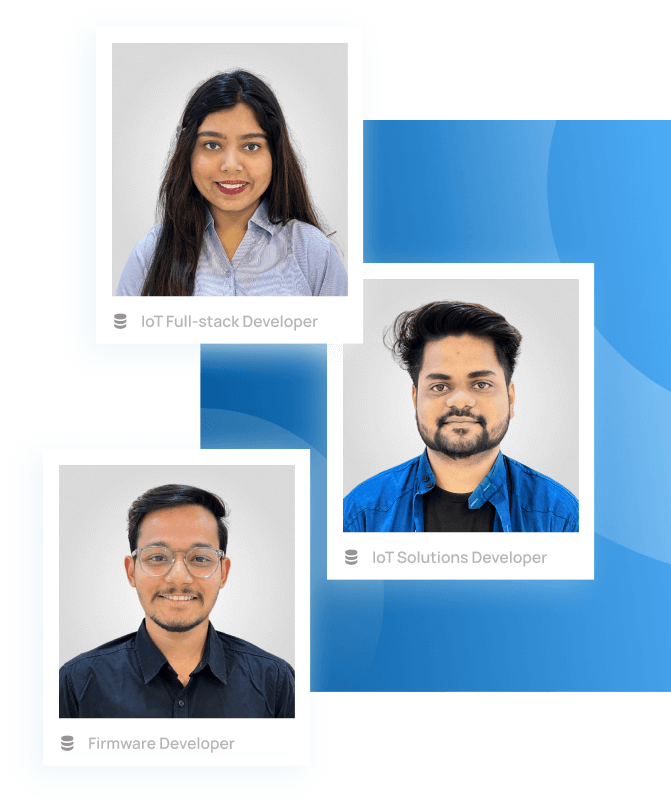 Junior IoT Developer
1-3 Years of IoT Experience
4-7 Projects Completed
1500+ Development hours completed
Suitable as single contributor
Senior IoT Developer
3-6 years of IoT Experience
7-10 Projects Completed
5000+ Development hours completed
Suitable for complex project and can help other team member
Lead IoT Developer
6+ years of IoT Experience
10+ Projects Completed
7000+ Development hours completed
Suitable when you hire team of developers
IoT Project Manager
10+ years of IoT Experience
15+ Projects Completed
10000+ Development hours completed
Free Services provided by thinkitive to manage projects.
Hire Dedicated IoT App Developer in 3 Steps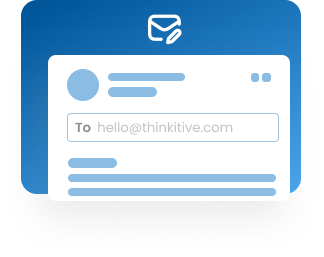 Share project requirements
Share your IoT app development requirement. Our subject matter expert team will understand the requirements and share the best-matching candidate's CVs.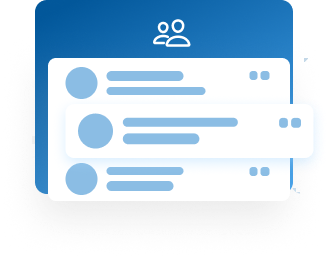 Interview and evaluate candidates
Evaluate IoT developers based on technical and soft skills. Choose developers that best suit your IoT app development project requirements.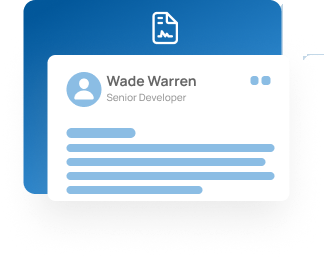 Onboard Resource or Team
Onboard IoT developers in the next 48 hours by signing NDA and Service Level Agreements.
Cost to Hire IoT Developers
Hire dedicated IoT developers at an affordable rate, and choose the best engagement model for your project requirements. We offer a free trial for 80 hours to test our developers' capabilities. We also provide a dedicated resource manager to deliver projects successfully.
Risk Free Trial: 80 Hours
Duration: 40 hrs/Week
Billing: Monthly
Free Add-on: Manager
Risk Free Trial: 15 Days
Duration: 160 hrs/month
Billing: Monthly
Free Add-on: Manager
Fixed Cost
Milestonewise (USD)
Free Consultation: 2 Week
Billing: Milestone wise
Free Add-on: Project Quote with manager
Want to create a user-friendly web application?
Collaborate with our NodeJS developer to improve your product's usability, satisfaction and overall user experience. Hire remote NodeJS developers to create engaging and intuitive designs.
Our IoT Developers Framework & Technology expertise
Hire IoT development team who has vast experience in all IoT related technologies and frameworks and expertise in multiple databases, Real-time data processing & cloud technologies.
Open-Source IoT Platforms














Cloud Databases, warehouses and storage














IoT data analytics and machine learning







Cloud Databases, warehouses and storage
























Services provided by IoT Developer
We provide end-to-end IoT services and solutions, from assisting businesses in identifying possible applications to building specific solutions.
IoT Consulting
Our IoT consultants collaborate with you to create scalable and efficient web plus mobile applications that interface with your IoT devices and analyze relevant data. We assist businesses in discovering possible use cases and embedding the IoT ecosystem into their operations. We offer you a practical strategic roadmap throughout the deployment of IoT solutions. We assist you in selecting the best technology stack to enable the development of IoT architecture and cloud-based infrastructure.
IoT Dashboard Development
We offer a highly customized IoT dashboard to display your critical KPIs. Whether you require a basic remote device monitoring application or a commercial IoT solution, it includes tracking and analyzing thousands of devices.
Device (IoT) Application Development
We provide innovative IoT application development services that combine hardware and software to achieve excellent performance. Our custom IoT apps use the potential of interconnected devices to provide businesses with next-generation IoT products.
Industrial IoT Solution
Industrial IoT (IIoT) solutions enable the integration of linked systems, devices, and sensors in industrial environments. Our industrial operations automation solutions seek to improve efficiency, productivity, and safety by providing real-time data gathering and analysis. It includes hardware components such as sensors, software platforms for data management and analytics, and communication networks for connecting the devices.
Device Interfacing Services
Our team builds robust backends to communicate with devices using industry-standard protocols securely. Our team is well-versed in everything from middleware platform integration to M2M communications.
IoT Wearable Apps
Our services include developing software applications on wearable devices connected to the IoT (Internet of Things) network. These devices range from smartwatches, fitness trackers, health monitors, and wearable cameras. IoT wearable app services allow users to access and manage IoT devices directly from wearable devices.
IoMT Solutions
Our Internet of Medical Things (IoMT) includes integrating medical devices, wearable technologies, and healthcare applications with the Internet. Our IoMT solutions aim to improve patient outcomes, increase efficiency and accuracy in healthcare delivery, and reduce costs. Some examples of IoMT solutions include telemedicine, remote monitoring devices, connected medical devices, and electronic health records.
IoT Platform Customization & Development
We provide IoT platform customization services that suit your business needs. We understand your domain thoroughly before developing a customized IoT Solution for your business. Our in-house expertise helps us develop fast and accurate IoT monitoring solutions.
Reporting & Predictive Maintenance
Our IoT system developers have deep domain knowledge that enables us to create the best reporting and predictive maintenance systems. Our predictive maintenance systems use machine learning to increase uptime and decrease losses.
Why hire IoT Developers from Thinkitive?
At Thinkitive, we have a team of 30+ IoT developers with in-depth technical expertise of an average of 5+ years in developing IoT solutions. Our IoT developer is well-versed in building new IoT products or optimizing an existing IoT system. We have a pool of IoT developers proficient in programming languages like C++, Python, and Java and experience with cloud computing platforms like AWS or Azure. We understand the IoT ecosystem well, including sensors, data protocols, and communication networks. We have a proven track record of developing and delivering high-quality IoT solutions.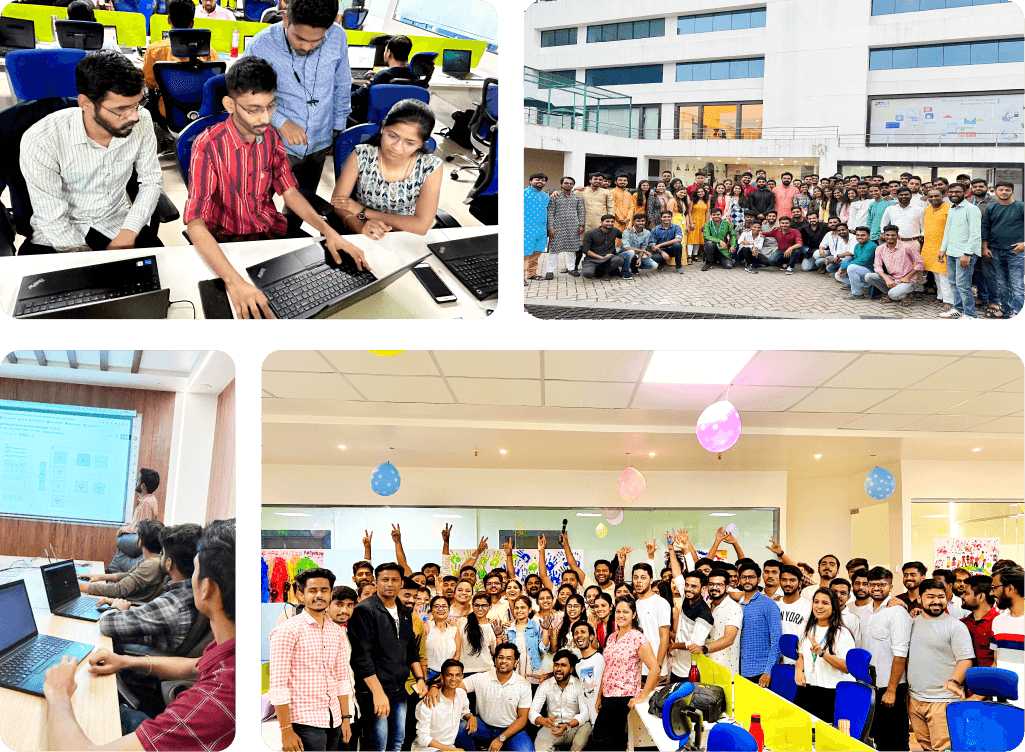 Work At Your Timezone

Free Development Manager

Easy Communication
Engagement Model For Hiring Dedicated IoT Developers
Hire Dedicated IoT Developers or augment the IoT developers team based on your custom requirements; we offer multiple Hiring Engagement models to meet the custom needs of your business.
Time & Material Model
This model suits projects where requirements constantly evolve or need clarification. You will need to provide the project's initial scope so we can create a phased plan.
Flexibility to change the scope

Work delivered as per sprint

Better control of cost

Pay when a milestone is achieved
Dedicated Team
This model is ideal for a team that needs to be expanded using remote resources to achieve engagement. To ensure successful execution, it is essential to equip these remote resources with all the necessary skills to perform effectively. This approach enables teams to work collaboratively towards a common goal despite being geographically dispersed.
Guaranteed 160 hours of man-power

Daily code commit

Quick replacement

Pay only for measurable work
Fixed Price Model
We ensure project will be completed within given budget and timeline by breaking it into milestones with precise deliverables. We take approval from client on each stage.
Fixed scope and no flexibility

Work delivered as per milestones

Fixed cost and timeline

Pay when the target is achieved
IoT Developers - Project Management and Collaboration Tools
Our IoT Development team has solid experience and understanding of multiple project management tools to manage projects effectively. Also, our Reactjs developers are well-versed in communication & collaboration tools as well.
Interactive Communication
We streamline processes and workflows using communication tools, which leads to enhanced efficiency. We provide real-time updates and access to data to our stakeholders to better understand the project's progress toward a goal.
CI/CD Pipelines
We offer continuous integration and create end-to-end CI/CD pipelines by building, testing, and deploying code using agile development methodology.
UI/UX Tools
Designers use collaborative interfaces and vector-based design tools to provide intuitive design to your unique IoT development project.
Coordinated Project Management
Our team of IoT developers for hire utilizes project management tools to present reports that give stakeholders a high-level perspective of the project's progress.
Code Management
The development team uses a version control system (VCS) or subversion to track changes, manage code versions, and collaborate with team members.
Benefits of Hiring Our IoT Developers from us
We offer multiple benefits to our clients when you hire IoT developers from Thinkitive like free manager service, no-question talent replacement & accurate daily & monthly timesheets.
Free Manager Services
We assign a free project manager irrespective of the number of IoT resources you hire. The project manager will be responsible for project planning, timeline, and defining project goals and deliverables. The project manager will ensure you get quality output throughout your engagement with Thinkitive.
Monitor Project Progress
Ensure Client Satisfaction
Accountable for Deliverables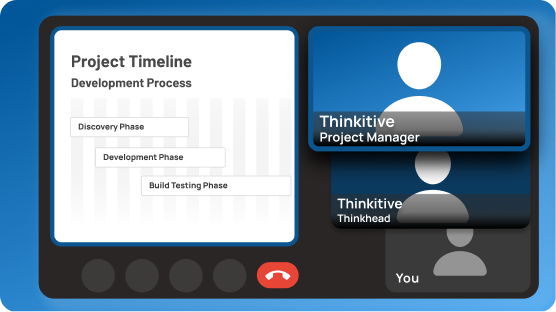 Daily & Monthly Timesheet Updates
We furnish daily reports and timesheets summarizing tasks completed, roadblocks faced, and project milestones achieved. A detailed timesheet is shared at month-end to evaluate team tasks and hours spent per task, enabling you to assess payment based on work completed.
Track & Evaluate Progress
Pay only for Quality Work
Manage Time Effectively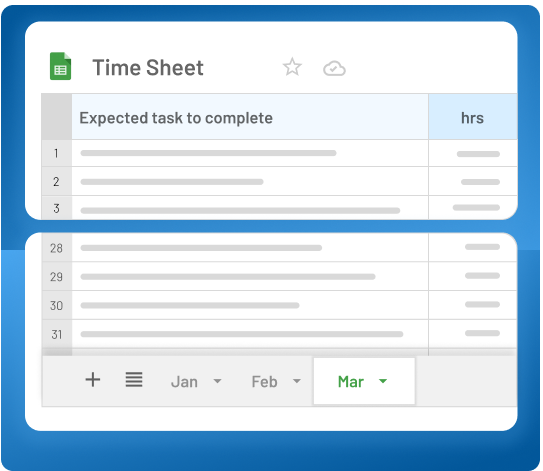 Talent Replacement Policy
For any reason, a IoT developer we have placed with your company does not satisfy your expectations or the developer is unavailable due to unavoidable circumstances. We keep 10% backup resources that can immediately replace existing developers with the same level of expertise without interrupting your project progress.
Free Developer Replacement
Minimising Project Disruption
Replace Resources in the Week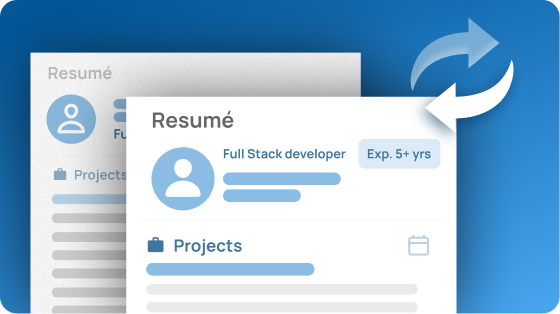 Hiring IoT Developers from Thinkitive Vs Others.
Let's compare differences and analysis when you hire IoT developers from Thinkitive VS your typical in-house hiring VS freelance platforms.









Want to create a user-friendly web application?
Collaborate with our Java developer to improve your product's usability, satisfaction and overall user experience. Hire remote NodeJS developers to create engaging and intuitive designs.
What our client says about our IoT Developers
Frequently Asked Questions
Find answers to commonly asked questions about hiring a IoT developer.
Still have Questions ?
The average cost of IoT app development ranges from $30,000 to $60,000, depending upon the type of IoT development. It may vary depending on your requirements and the automation you want to achieve using IoT.
Custom IoT development involves integrating hardware components and software programs. The finished product monitors specific values, gathers and sends data, evaluates given data and triggers the physical device to behave accordingly. Developing such systems is a significant challenge.
The most popular programming languages for the IoT are C, Python, C++, Java, and JavaScript. C is the number one language for constrained devices. Conversely, Python tops the charts for Iot/edge gateways, edge servers, and cloud services.
Regardless of the use case, practically every IoT solution has the same four components: devices, connectivity, a platform, and an application. Some use cases may include additional layers, but these four components form the backbone of every IoT system.
Some examples of specific IoT protocols
MQTT is an abbreviation for Message Queue Telemetry Transport Protocol.
DDS stands for Data Distribution Service.
AMQP stands for Advanced Message Queuing Protocol.
CoAP stands for Constrained Application Protocol.
IoT (Internet of Things) software facilitates communication between devices connected to the Internet, enabling them to exchange data and perform actions. IoT software often includes cloud-based platforms, communication protocols, and data analysis tools.
IoT software typically operates by collecting data from sensors or other devices, transmitting that data to a central location, processing and analyzing it, and using it to automate or optimize various systems and processes.
Our IoT app devices development services are developed while prioritizing security measures, such as encryption, authentication, and access control, to protect against potential attacks.
Temperature sensors: These sensors measure the temperature of the environment or an object. They can be found in various applications, such as in thermostats, ovens, refrigerators, and weather stations.
Humidity sensors: These sensors measure the air's moisture or humidity. They are used in air conditioning systems, dehumidifiers, and humidifiers.
Proximity sensors: These sensors detect the presence or absence of an object in their proximity. They are commonly used in industrial automation, automotive, and robotics applications.
Pressure sensors: These sensors measure the pressure of a gas or liquid in a system. They are used in various applications, such as tire pressure monitoring systems, medical devices, and industrial control systems.
Motion & Velocity sensors: These sensors measure the speed and direction of an object's motion. They are used in automotive safety systems, drones, and gaming devices.
Accelerometer: These sensors measure the acceleration of an object, including its static acceleration due to gravity. They are commonly found in smartphones, fitness trackers, and gaming devices.
Optical sensors: These sensors detect light or electromagnetic radiation. They are used in cameras, optical fiber communications, and barcode scanners.
Light sensors: These sensors measure the intensity or brightness of light. They are used in smartphone applications such as photography, light meters, and ambient light sensors.
Magnet sensors: These sensors detect magnetic fields. They are used in applications such as compasses, magnetic switches, and magnetic levitation systems.
Water quality sensors measure various water quality parameters, including pH, dissolved oxygen, and turbidity. They are used in water treatment plants, aquaculture, and environmental monitoring applications.
Smoke sensors: These sensors detect smoke particles in the air. They are commonly found in residential and commercial buildings as part of fire alarm systems.
Chemical sensors: These sensors detect the presence of specific chemical compounds or gasses. They are used in air quality monitoring, industrial process control, and medical diagnostics applications.
Infrared sensors detect infrared radiation emitted by all objects with a temperature above absolute zero. They are used in temperature measurement, remote controls, and motion detectors.
Flow & gas sensors: These sensors measure the flow rate of a fluid or gas. They are used in fuel consumption monitoring, gas leak detection, and HVAC systems.
Acoustic & noise sensors: These sensors measure sound pressure levels and frequencies. They are used in noise pollution monitoring, audio equipment, and vibration analysis applications.
We provide various IoT app development services, which are as follows
IoT consulting- We advise businesses and organizations on designing, implementing, and managing IoT solutions for their needs and goals. This includes evaluating the feasibility of IoT solutions, assessing potential risks and benefits, and creating a roadmap for implementation.
IoT dashboard development- We create user-friendly interfaces that allow businesses and organizations to monitor and manage their IoT devices and data. These dashboards can provide real-time insights into device performance, data analytics, and predictive maintenance, helping businesses to optimize their operations and make informed decisions.
Device (IoT) application development- We create software applications that run on IoT devices, such as sensors, controllers, and gateways. These applications can enable various functions, including data collection and analysis, remote monitoring and control, and predictive maintenance.
Industrial IoT solutions- We design IoT specifically for industrial and manufacturing settings and involve integrating IoT devices into existing systems to increase efficiency, reduce costs, and improve safety. This can include asset tracking, supply chain management, and predictive maintenance solutions.
Device interfacing services- We connect IoT devices to other systems and platforms, such as cloud services, databases, and analytics tools. This can help businesses to integrate their IoT solutions with existing infrastructure and enable seamless data flow between devices and other systems.
IoT wearable apps- We develop software applications designed to run on wearable devices like smartwatches and fitness trackers. These apps can provide a range of functions, such as health monitoring, activity tracking, and location-based services.
IoMT solutions (Internet of Medical Things)- We integrate IoT devices into healthcare systems, such as medical devices, wearables, and sensors. These solutions can enable remote patient monitoring, personalized healthcare, and improved patient outcomes.
IoT platform customization and development- We create custome IoT platforms tailored to a business or organization's specific needs and goals. This can include developing customized dashboards, analytics tools, and integrations with other systems.
Reporting and predictive maintenance- We analyze data from IoT devices to identify trends and patterns and using this information to predict when maintenance or repairs will be needed. We help businesses to reduce downtime, increase efficiency, and optimize their operations.
Hire IoT developer from Thinkitive in 3 simple steps
Share your Flutter project requirements, and we will share the Flutter developers' CVs.
Conduct in-depth interviews with top IoT developers to test technical skills through coding challenges or projects.
On-board the best IoT developers within 48hrs after signing NDA
Reach out to hire IoT programmers today. Get in touch with us.
We have IoT developers who can develop your end-to-end IoT project. IoT (Internet of Things) is a rapidly growing industry, and we specialize in providing IoT development services.
Our IoT developers for hire are skilled in developing and deploying IoT solutions, software, and cloud infrastructure. They can work with you to understand your project requirements, design and develop custom IoT software solutions, integrate with cloud services, and test and deploy the solution to production.
We specialize in developing specific IoT solutions, such as smart home automation, industrial IoT, or healthcare IoT. We offer end-to-end IoT development services that can be tailored to your specific needs and requirements.
The time it takes to develop IoT software depends on various factors, such as the project's complexity, the number of devices involved, and the scope of the software.
Developing and deploying an IoT software solution can typically take several months to a year or more, depending on the specific requirements and resources available. Effective planning, agile development methodologies, and utilizing existing frameworks and platforms help streamline development.
The average cost to hire a IoT developer ranges from $18 to $28 per hour.
Although rare, if you are dissatisfied with the IoT Developer we have assigned to your project, we offer a 10% resource backup to replace the developer and resume work promptly. This ensures that your project progresses without delay or disruption, and you can rest assured that we are committed to meeting your expectations.
To keep track of our project progress and stay on top of any issues that may arise, we utilize popular project management tools like Jira, Trello, and Asana. This helps us stick to the project schedule and quickly identify and resolve potential problems.
We provide post-launch support and maintenance services, including resolving bugs, implementing security updates, optimizing performance, enhancing features, and providing technical assistance. The Service Level Agreement (SLA) details the support's scope, duration, terms, and conditions to ensure our clients receive the support they need.
We follow various approaches to ensure the code and work quality of IoT development.
We implement a well-defined software development process with rigorous testing and quality assurance.
We have experienced IoT developers with a proven track record of developing high-quality, scalable, and secure IoT solutions.
Additionally, we use various tools and technologies like automated testing, code review, and monitoring to ensure the quality of the code and work.
Finally, We follow industry best practices and standards like ISO 9001, CMMI, or IEEE IoT standards to ensure the quality of their IoT development work.
It takes 48 hrs to hire an IoT programmer from Thinkitive.