Trusted by companies around the world






Hire Flutter Developers as per Technology Skills
Hire a Flutter programmer who have Flutter Technologies & frameworks experience as per your project requirements. We have skilled Flutter developers, having good experience in web development, database integration and project management tools & technologies.

Spring Boot Developer
Hire Spring Boot Developer to build monolithic or microservices based web applications by leveraging the Power Spring ecosystem. Our Spring developers have vast experience of designing, Development & Deploying complex web applications based on custom requirements.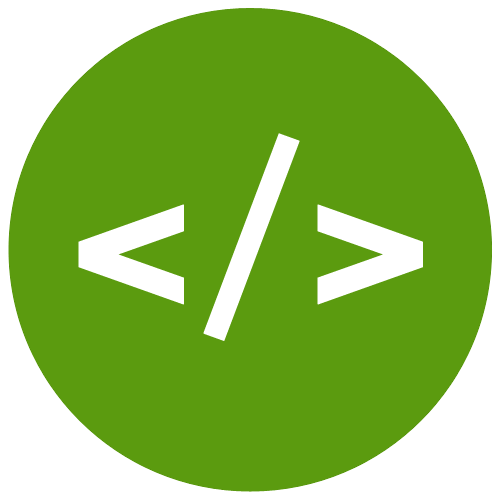 Hibernate Developer
Hire Hibernate developers to connect your application to any database by using Hibernate ORM capabilities. Our Hibernate developers have solid experience in SQL, JPA, & Optimising performance. Also our developer can work with multiple databases like Postgres, MySQL, Oracle & MSSQL.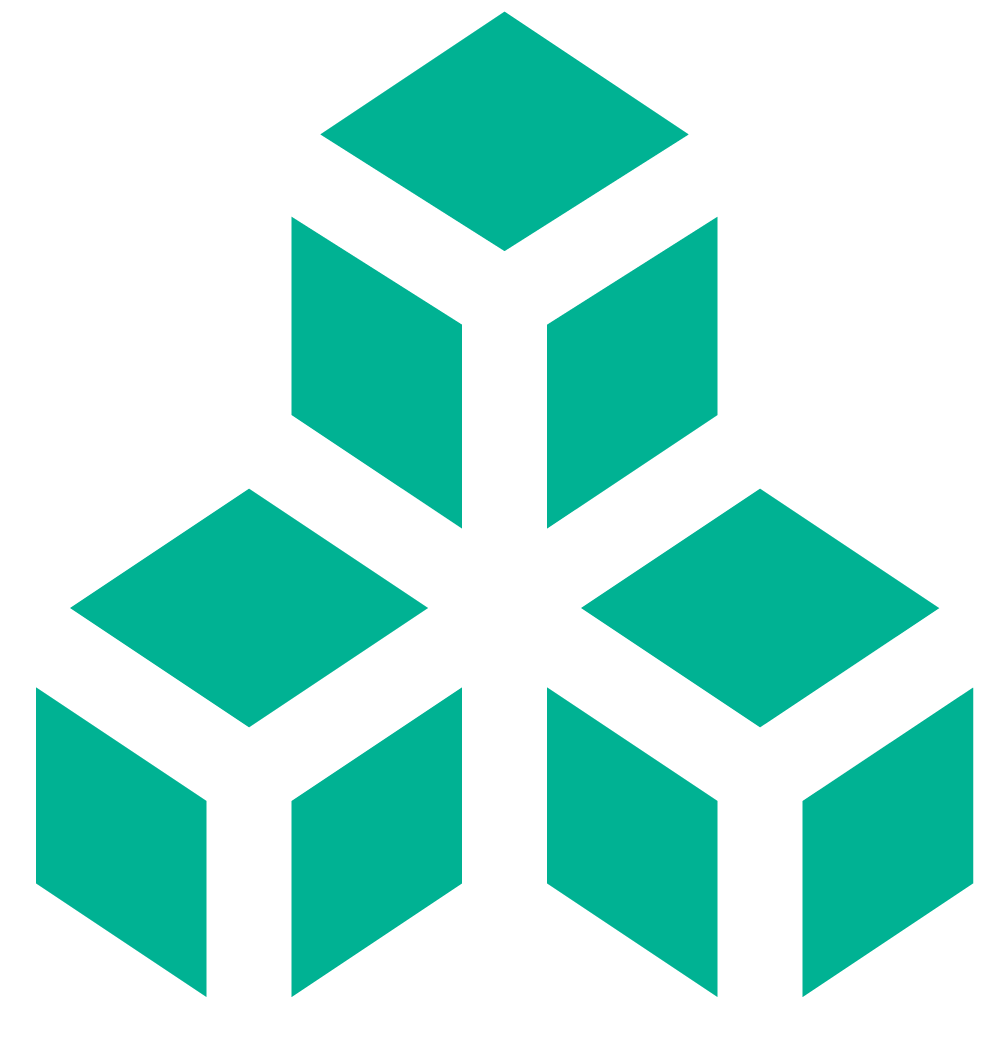 Flutter MicroServices Developer
Developer complex enterprise Flutter web application by leveraging microservices architecture with our experience Flutter Microservices developers. Hire Flutter MicroServices Developers to develop modular, independent, and scalable microservices with technologies like Spring Boot, Spring Cloud, Netflix OSS, Apache Kafka, and Docker.

FullStack Flutter Developer
Hire Fullstack Flutter Developer to develop frontend & backend Flutter web applications. Our fullstack developers have good experience in developing interactive frontend using technologies like HTML, angular or react and also develop robust Restful APIs with Flutter framework like Spring, Play, JEE or Dropwizard.

JEE Developer
Our JEE Developers have experience in developing custom enterprise Flutter applications with JEE technologies like JSF, Servlet, EJB, JMS and JPA. Our JEE Developers can design, develop and maintain enterprise level applications ensuring security, scalability and performance.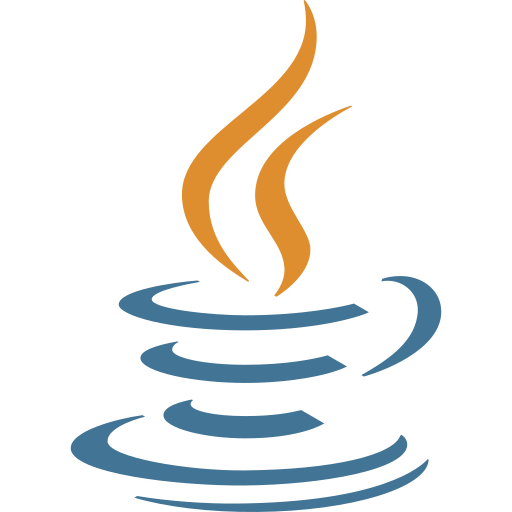 Play Developer
Hire Play Framework developers to build high performance, scalable web applications faster. Our developers have vast experience in designing and developing modular, stateless, Asynchronous Play framework applications using scala or Flutter.
Hire Flutter Developers as per Experience Level
We have a range of experienced Flutter developers to meet all your Flutter development needs under one umbrella. Hire Flutter development team to scale your team on demand to develop tailored Flutter applications based on customer requirements.
Junior Flutter Developer
1-3 Years of Flutter Experience
4-7 Projects Completed
1500+ Development hours completed
Suitable as single contributor
Senior Flutter Developer
3-6 years of Flutter Experience
7-10 Projects Completed
5000+ Development hours completed
Suitable for complex project and can help other team member
Lead NodeJS Developer
6+ years of NodeJS Experience
10+ Projects Completed
7000+ Development hours completed
Suitable when you hire team of developers
NodeJS Project Manager
10+ years of NodeJS Experience
15+ Projects Completed
10000+ Development hours completed
Free Services provided by thinkitive to manage projects.
Hire Dedicated Flutter Developer in 3 Steps
Hire remote dedicated Flutter developers faster in 3 simple steps within 48 hours. Start by sharing your Flutter project requirements with us then select Flutter developer based on technology requirements and evaluation.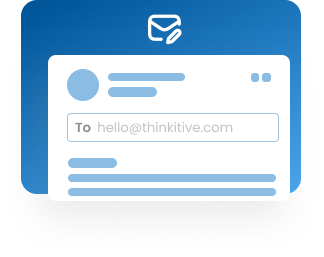 Share project requirements
Share your Flutter project requirement. Our subject matter expert team will understand the needs and share the best matching candidate's CVs.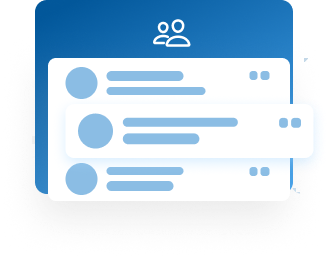 Interview and evaluate candidates
Evaluate Flutter developers based on technical and soft skills. Choose developers that best suit your Flutter project requirements.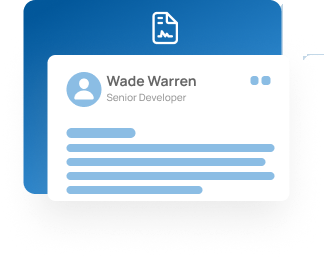 Onboard Resource or Team
Onboard Flutter developers in the next 48 hours by signing NDA and Service Level Agreements.
Cost to Hire Flutter Developers
Hire Flutter Developer online at an affordable rate, and choose the best engagement model for your project requirements. We offer a free trial for 80 hours to test our developer's capabilities. We also provide a dedicated resource manager to deliver projects successfully.
Risk Free Trial: 80 Hours
Duration: 40 hrs/Week
Billing: Monthly
Free Add-on: Manager
Risk Free Trial: 15 Days
Duration: 160 hrs/month
Billing: Monthly
Free Add-on: Manager
Fixed Cost
Milestonewise (USD)
Free Consultation: 2 Week
Billing: Milestone wise
Free Add-on: Project Quote with manager
Want to create a user-friendly web application?
Collaborate with our Flutter developer to improve your product's usability, satisfaction, and overall user experience. Hire remote Flutter developers to create high-performance web applications.
Our Flutter Developers Framework & Technology expertise
Our Flutter development team has broad experience in all Flutter technologies and frameworks and expertise in multiple databases, Real-time data processing & cloud technologies.
























Services provided by Flutter Developer
We offer end-to-end Flutter services to develop a wide range of Flutter applications, whether small projects to large enterprise applications.
Flutter Consulting and Architecture
Our subject matter expert collaborates with you to understand product requirements. We provide a blueprint and assistance throughout the project to ensure the development team adheres to it. We develop high-level product specifications and end-to-end design documents with an expert software architect.
Flutter application Development
Our Flutter Developers have good experience in developing robust and scalable Flutter web applications using the Flutter technologies and framework like Spring, Play, dropwizard and many more with a scalable and maintainable architecture. These applications are deployed on various platforms, including web servers, cloud-based services, and mobile devices.
Flutter Mobile Application Development
Our Flutter developers leverage the Flutter ME (Micro Edition) platform, which includes a range of APIs and tools to build mobile apps with rich graphical user interfaces, database integration, and network connectivity. We deploy mobile applications on various operating systems, including Android, iOS.
Flutter Migration And Integration
Our developers upgrade or integrate Flutter-based applications with other systems or platforms. We upgrade existing Flutter applications with other systems or platforms like databases, APIs, or other software applications. We develop custom APIs to facilitate communication between different systems and configure middleware to enable data exchange and interoperability.
Why Hire Flutter App Developers from Thinkitive?
We assist businesses in creating high-quality cross-platform software to improve automation and process management. Hire our skilled Flutter app developers to create enterprise-level mobile apps. Our incredibly trustworthy and exceptional Flutter mobile app developers give your company the following advantages.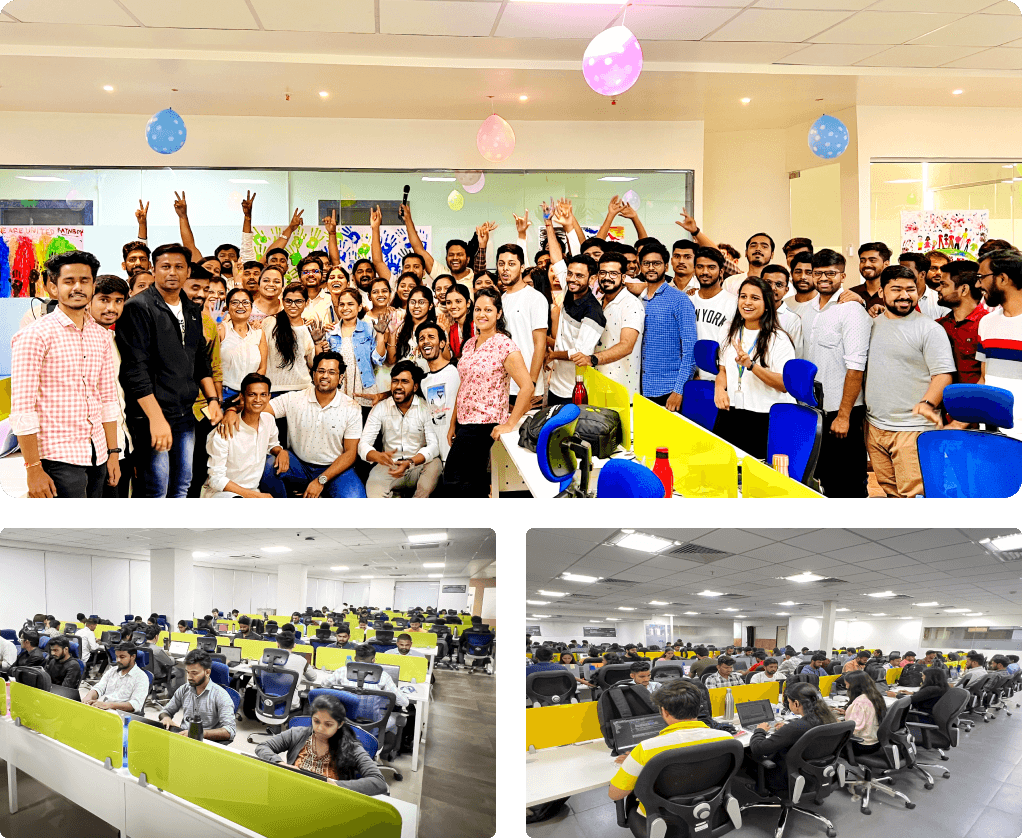 Work At Your Timezone

Free Development Manager

Easy Communication
Engagement Model For Hiring Dedicated Flutter Developers
Hire Dedicated Flutter Developers or augment the Flutter developers team based on your custom requirements; we offer multiple Hiring Engagement models to meet the custom needs of your business.
Time & Material Model
This model suits projects where requirements constantly evolve or need clarification. You will need to provide the project's initial scope so we can create a phased plan.
Flexibility to change the scope

Work delivered as per sprint

Better control of cost

Pay when a milestone is achieved
Dedicated Team
This model is ideal for a team that needs to be expanded using remote resources to achieve engagement. To ensure successful execution, it is essential to equip these remote resources with all the necessary skills to perform effectively. This approach enables teams to work collaboratively towards a common goal despite being geographically dispersed.
Guaranteed 160 hours of man-power

Daily code commit

Quick replacement

Pay only for measurable work
Fixed Price Model
We ensure project will be completed within given budget and timeline by breaking it into milestones with precise deliverables. We take approval from client on each stage.
Fixed scope and no flexibility

Work delivered as per milestones

Fixed cost and timeline

Pay when the target is achieved
Flutter Developers - Project Management and Collaboration Tools
Our Flutter Development team has solid experience and understanding of multiple project management tools to manage projects effectively. Also, our Flutter developers are well-versed in communication & collaboration tools.
Interactive Communication
We streamline processes and workflows using communication tools, which leads to enhanced efficiency. We provide real-time updates and access to data to our stakeholders to better understand the project's progress toward a goal.
CI/CD Pipelines
We offer continuous integration and create end-to-end CI/CD pipelines by building, testing, and deploying code using agile development methodology.
UI/UX Tools
Designers use collaborative interfaces and vector-based design tools to provide intuitive design to your unique Flutter development project.
Coordinated Project Management
Our team of Flutter developers utilizes project management tools to present reports that give stakeholders a high-level perspective of the project's progress.
Code Management
The development team uses a version control system (VCS) or subversion to track changes, manage code versions, and collaborate with team members.
Benefits of Hiring Our Flutter Developers from us
We offer multiple benefits to our clients when you hire Flutter developers from Thinkitive, like free manager service, no-question talent replacement & accurate daily & monthly timesheets.
Free Manager Services
We assign a free project manager irrespective of the number of Flutter resources you hire. The project manager will be responsible for project planning, timeline, and defining project goals and deliverables. The project manager will ensure you get quality output throughout your engagement with Thinkitive.
Monitor Project Progress
Ensure Client Satisfaction
Accountable for Deliverables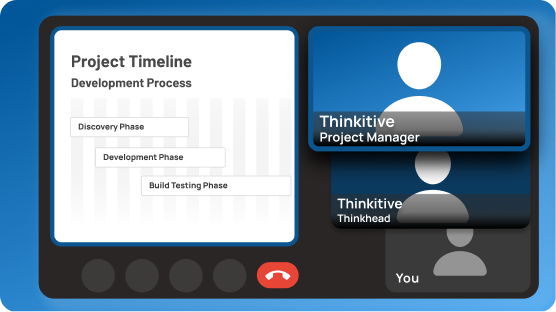 Daily & Monthly Timesheet Updates
We furnish daily reports and timesheets summarizing tasks completed, roadblocks faced, and project milestones achieved. A detailed timesheet is shared at month-end to evaluate team tasks and hours spent per task, enabling you to assess payment based on work completed.
Track & Evaluate Progress
Pay only for Quality Work
Manage Time Effectively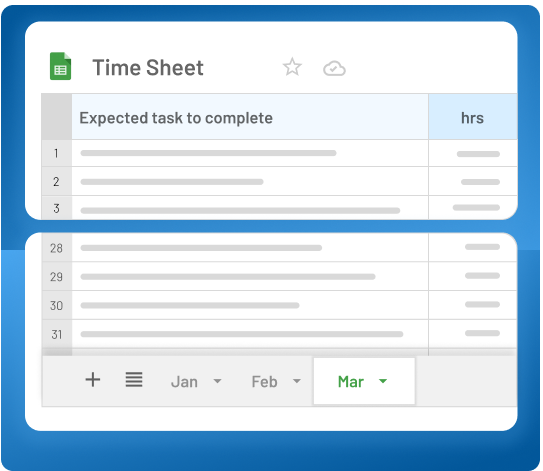 Talent Replacement Policy
For any reason, a Flutter developer we have placed with your company does not satisfy your expectations, or the developer is unavailable due to unavoidable circumstances. We keep 10% backup resources that can immediately replace existing developers with the same level of expertise without interrupting your project progress.
Free Developer Replacement
Minimising Project Disruption
Replace Resources in the Week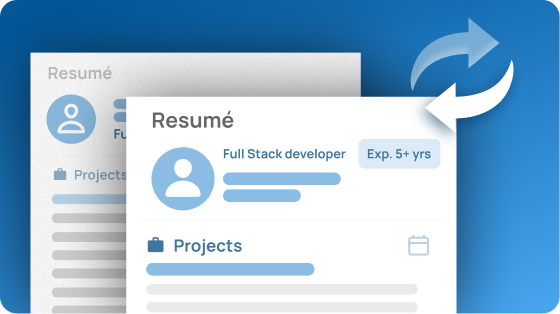 Hiring Flutter Developer from Thinkitive Vs others.
Let's have a look at comparison difference and analysis when you hire Flutter developers from Thinkitive VS your typical inhouse hiring VS freelance platforms.









Want to create a user-friendly web application?
Collaborate with our Java developer to improve your product's usability, satisfaction and overall user experience. Hire remote NodeJS developers to create engaging and intuitive designs.
What our client says about our Flutter Developers
Frequently Asked Questions
Find answers to commonly asked questions about hiring a Flutter developer.
Still have Questions ?
The average cost of IoT app development ranges from $30,000 to $60,000, depending upon the type of IoT development. It may vary depending on your requirements and the automation you want to achieve using IoT.
Custom IoT development involves integrating hardware components and software programs. The finished product monitors specific values, gathers and sends data, evaluates given data and triggers the physical device to behave accordingly. Developing such systems is a significant challenge.
The most popular programming languages for the IoT are C, Python, C++, Java, and JavaScript. C is the number one language for constrained devices. Conversely, Python tops the charts for Iot/edge gateways, edge servers, and cloud services.
We use various design and development principles when developing Flutter apps, including:
Material Design: This design language developed by Google emphasizes a consistent user experience across platforms.
Agile Methodology: This iterative and collaborative approach to software development emphasizes flexibility, customer satisfaction, and continuous improvement.
Test-driven development: This software development process emphasizes writing automated tests before writing the actual code.
Clean Architecture: This software design pattern emphasizes separation of concerns and the use of loosely coupled, independent components.
Responsive Design: This approach to design ensures that the user interface adapts to different screen sizes and orientations.
Continuous Integration and Delivery: This set of practices ensures that software is built, tested, and deployed quickly and reliably.
Hire a Flutter developer who has the following skills and qualification.
Proficiency in Dart programming language
Strong knowledge of Flutter framework and SDK
Experience with cross-platform mobile app development
Understanding of Material Design guidelines and principles
Familiarity with state management libraries such as Provider or Bloc
Experience with APIs and third-party integrations
Knowledge of Git version control system
Familiarity with agile development methodologies
Good problem-solving and analytical skills
Strong communication and collaboration skills
Hire a Flutter developer from Thinkitive in 3 simple steps:
Share your Flutter project requirements, and we will share the Flutter developers' CVs.
Conduct in-depth interviews with top Flutter developers to test technical skills through coding challenges or projects.
On-board the best Flutter developers within 48hrs after signing NDA
Reach out to hire Flutter expert today. Get in touch with us.
Our in-house Flutter developer resources are dependable, and their work will likely meet your expectations. If you require a change, we offer a 10% resource backup. This implies that we can promptly replace the Flutter developer with another resource with equivalent expertise and skills to guarantee your contentment.
We use various techniques and tools to ensure the code quality of Flutter apps, including:
Code reviews: This involves having other developers on the team review the code to identify potential issues, bugs, or inefficiencies.
Automated testing: Companies use tools like Flutter's built-in testing framework or third-party testing frameworks like Mockito to write automated tests that check the app's functionality.
Static code analysis: Companies use tools like Dart's static analysis tool or third-party tools like SonarLint to analyze the code for potential issues, such as unused variables, inefficient code, or potential bugs.
Continuous integration and deployment: Companies use tools like Jenkins or Travis CI to automate the process of building, testing, and deploying the app, ensuring that new code changes are thoroughly tested and integrated into the app.
Best practices and coding standards: Companies follow best practices and coding standards to ensure that the code is consistent and maintainable, making it easier to find and fix issues as they arise.
User feedback and testing: Companies gather feedback from users to identify potential issues or areas for improvement in the app, ensuring that the code is of high quality and meets the target audience's needs.
After the project goes live, we provide:
Extensive support and maintenance services.
Encompassing bug rectifications, and performance tuning.
Security upgrades.
Feature upgrades.
Continuous technical assistance.
The precise extent and timeframe of these services are usually established in the Service Level Agreement (SLA), which sets forth the particulars of the support agreement.
We offer range of Flutter development services which includes:
Flutter Consulting Services- We provide expert advice and guidance to clients on utilizing Flutter technology for their business needs.
Flutter App Design Services- We design visually appealing and user-friendly applications using the Flutter framework.
Cross-platform App Development- We develop cross-platform apps that run on multiple operating systems.
Advanced and Native App Development- We emphasize building advanced and native apps using Flutter for optimal performance.
Flutter App Upgrade- We upgrade existing Flutter apps to the latest version to enhance functionality.
Flutter Testing- We test Flutter apps to ensure they are error-free and meet client requirements
Flutter App Maintenance and Support- We provide ongoing maintenance and support services to keep Flutter apps running smoothly.
The average cost of hiring a Flutter Developer from Thinkitive ranges from $18 to $28 per hour.
To safeguard the confidentiality of information exchanged between both parties for a particular objective, we require signing Non-Disclosure Agreements (NDAs) and protecting Intellectual Property rights. We acknowledge the significance of preserving the security and confidentiality of our client's project materials. Additionally, our company has specialized legal and compliance teams that ensure all members comply with our security, compliance, and confidentiality policies.
Our Flutter Project management process are as follows-
Requirements gathering and analysis: The project team analyzes the client's requirements to understand their business needs and goals.
Planning and estimation: The team then creates a project plan and estimates the time, effort, and resources required for development.
Design and prototyping: Based on the requirements, the team designs and creates a prototype of the app to give the client an idea of how the final product will look and function.
Development and testing: The actual development process begins when the team writes the code and tests the app to ensure it meets the client's requirements and is free of bugs.
Deployment and launch: Once the app is fully developed and tested, it is deployed on the app stores or servers and launched to the public.
Maintenance and support: The team provides ongoing maintenance and support services to ensure the app remains up-to-date, secure, and functioning correctly.
We employ project management tools such as Jira, Trello, or Asana to monitor and update the project's advancement. This enables us to adhere to the project timeline and swiftly detect and tackle issues.