Trusted by companies around the world






Hire UI/UX Designers as per Technology Skills
Discover Expert UI/UX Designers with Precise Tech Skills. Elevate Your Digital Projects with Professionals Tailored to Your Technology Needs.

Mobile App UI/UX Designer
Mobile App UI/UX Designers for hire create user-friendly and visually appealing mobile app interfaces, including wireframing, prototyping, user research, and design implementation.

Web App UI/UX Designer
Web App UI/UX Designers for hire create user-friendly web interfaces, offering services like wireframing, prototyping, visual design, and usability testing to enhance user experiences and optimize web applications' overall look and feel.
Wireframing and Prototyping

UI Designers
UI designers for hire create user interfaces for websites and apps, focusing on visual elements like layout, colors, icons, and typography. They enhance user experience by ensuring designs are intuitive, visually appealing, and aligned with brand identity.

UX Designers
UX designers for hire provide services that enhance user satisfaction by improving the usability, accessibility, and overall user experience of digital products and services through research, wireframing, prototyping, and testing.
User Interface (UI) Design Tools
Wireframing and Prototyping Tools
Usability Testing Software
Information Architecture Tools

Interaction Designer
Interaction designers for hire provide services focused on creating user-friendly and efficient digital interfaces. They design and optimize user interactions, workflows, and interfaces for websites, apps, and other digital products to enhance user experiences.
User Interface (UI) Design tools
User Experience (UX) Design tools
Wireframing and prototyping tools
Hire UX Designers as per Experience Level
We have a range of experienced UX Designers to meet all your UX design needs under one umbrella. Hire UX Designing team to scale your team on demand to develop tailored design based on customer requirements.
Junior UX Developer
1-3 years of UX Experience
4-7 Projects Completed
1500+ Development hours completed
Suitable as single contributor
Senior UX Developer
3-6 years of UX Experience
7-10 Projects Completed
5000+ Development hours completed
Suitable for complex project and can help other team member
Lead UX Developer
6+ years of UX Experience
10+ Projects Completed
7000+ Development hours completed
Suitable when you hire team of developers
UX Project Manager
10+ years of UX Experience
15+ Projects Completed
10000+ Development hours completed
Free Services provided by thinkitive to manage projects.
Hire UI UX Designer in 3 Simple Steps
Share your UI UX project requirement. Our expert team will understand the requirements and share the best-matching candidate's CVs.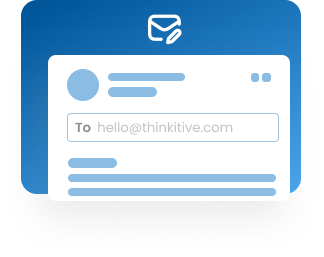 Share project requirements
Share your UI UX project requirement. Our expert team will understand the requirements and share the best-matching candidate's CVs.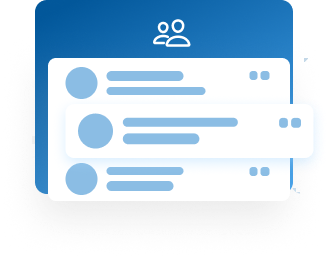 Interview and evaluate candidates
Evaluate UI UX designers based on technical and soft skills. Choose developers that best suit your UI UX design requirements.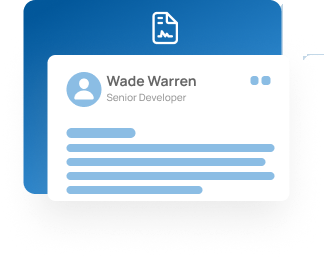 Onboard Resource or Team
Onboard UI UX Specialist in the next 48 hours by signing NDA and Service Level Agreements.
Cost to Hire UX Designer
Simple & Transparent Pricing | Fully Signed NDA | Code Security | Easy Exit Policy
Hire UX Designer online at an affordable rate, and choose the best engagement model for your project requirements. We offer a free trial for 80 hours to test our designers capabilities. We also provide a dedicated resource manager to deliver projects successfully.
Risk Free Trial: 80 Hours
Duration: 40 hrs/Week
Billing: Monthly
Free Add-on: Manager
Risk Free Trial: 15 Days
Duration: 160 hrs/month
Billing: Monthly
Free Add-on: Manager
Fixed Cost
Milestonewise (USD)
Free Consultation: 2 Week
Billing: Milestone wise
Free Add-on: Project Quote with manager
Want to create a user-friendly web application?
Collaborate with our UX developer to improve your product's usability, satisfaction and overall user experience. Hire remote UX developers to create engaging and intuitive designs.
Our UX Designer Designing Tools Expertise
Our designing team has wide experience in all designing tools.








Services Offered by Our UI/UX Designer
Our highly skilled team of UX Designers excels in offering an exceptional user experience. Here is a list of the various UI UX design and development services we provide to clients worldwide.
Research & Strategy Building
We first collect, analyze and define the client's UI design requirements to comprehend end-user goals and objectives.
Web UI/UX Design
Hire UI/UX developer to create platform-specific, adaptable and dynamic web interfaces to improve your brand's presence.
Mobile App Design
Hire UI UX designer to design mobile apps to ensure multi-channel and engaging user experiences.
Prototyping
By incorporating animations and micro-interactions, our UI UX experts produce a prototype of the application that stimulates the finished product's real-world experience.
Graphic Design
Hire UI/UX developer to create a minimalist aesthetic logo that represents your brand values in the most futuristic manner.
Interaction Design
It involves user-product interaction and the development of products that help users achieve their goals as effectively as possible.
Why Hire a UI UX Designer from Thinkitive?
When you hire UI UX Designers from Thinkitive, businesses can be assure of the successful design and implementation of user-friendly, visually appealing, and functional digital products. We conduct user research, create user personas, and develop solutions that cater to the target audience is crucial. Our UI designer for hire are proficient in layout design, typography, colour theory, iconography, and responsive design to ensure that the interface looks great on various devices. Our UX designer for hire have expertise in designing seamless and intuitive user experiences. It involves creating wireframes, prototypes, and user flows that guide users through the product in a logical and efficient manner. Our designers also conduct usability testing to identify pain points, gather feedback, and make data-driven improvements to the design that is highly valued.

Work At Your Timezone

Free Development Manager

Easy Communication
Engagement Model For Hiring Dedicated UX Designers
Hire Dedicated UX designers or augment designing team based on your custom requirements, We offer multiple Hiring Engagement models to meet the custom needs of your business.
Time & Material Model
This model suits projects where requirements constantly evolve or need clarification. You will need to provide the project's initial scope so we can create a phased plan.
Flexibility to change the scope

Work delivered as per sprint

Better control of cost

Pay when a milestone is achieved
Dedicated Team
This model is ideal for a team that needs to be expanded using remote resources to achieve engagement. To ensure successful execution, it is essential to equip these remote resources with all the necessary skills to perform effectively. This approach enables teams to work collaboratively towards a common goal despite being geographically dispersed.
Guaranteed 160 hours of man-power

Daily code commit

Quick replacement

Pay only for measurable work
Fixed Price Model
We ensure project will be completed within given budget and timeline by breaking it into milestones with precise deliverables. We take approval from client on each stage.
Fixed scope and no flexibility

Work delivered as per milestones

Fixed cost and timeline

Pay when the target is achieved
UX Designers- Project Management and Collaboration Tools
Our UI/UX designing team has solid experience and understanding of multiple project management tools to manage projects effectively. Also, our designers are well-versed in communication & collaboration tools as well.
Interactive Communication
We streamline processes and workflows using communication tools, which leads to enhanced efficiency. We provide real-time updates and access to data to our stakeholders to better understand the project's progress toward a goal.
CI/CD Pipelines
We offer continuous integration and create end-to-end CI/CD pipelines by building, testing and deploying code using agile development methodology.
UI/UX Tools
UI UX designers use collaborative interfaces and vector-based design tools to provide intuitive design to your unique UI/UX project.
Coordinated Project Management
Our UX UI developers utilize project management tools to present reports that give stakeholders a high-level perspective of the project's progress.
Code Management
The development team uses a version control system (VCS) or subversion to track changes, manage code versions and collaborate with team members.
Benefits of Hiring Our UX Designers from us
We offer multiple benefits to our clients when you hire UX designers from Thinkitive, like free manager service, no-question talent replacement & accurate daily & monthly timesheets.
Free Manager Services
We assign a free UI UX project manager irrespective of the number of resources you are hiring. The project manager will be responsible for project planning, timeline and defining project goals and deliverables. The project manager will ensure you get quality output throughout your engagement with Thinkitive.
Monitor Project Progress
Ensure Client Satisfaction
Accountable for Deliverables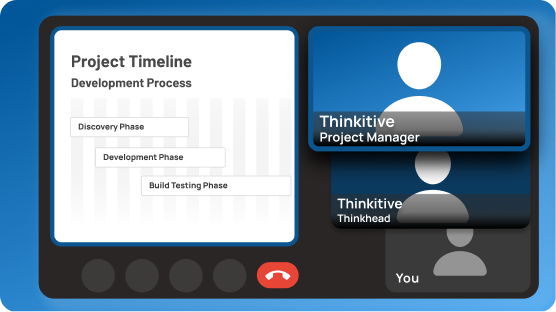 Daily & Monthly Timesheet Updates
We furnish daily reports and timesheets summarizing tasks completed, roadblocks faced, and project milestones achieved. A detailed timesheet is shared at month-end to evaluate team tasks and hours spent per task, enabling you to assess payment based on work completed.
Track & Evaluate Progress
Pay only for Quality Work
Manage Time Effectively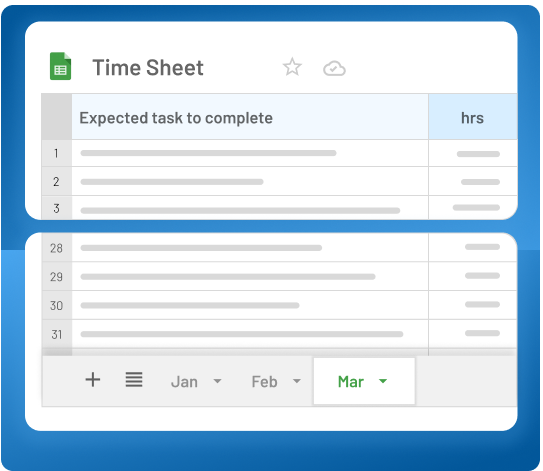 Talent Replacement Policy
For any reason, a UI UX designer we have placed with your company does not satisfy your expectations or the designer is unavailable due to unavoidable circumstances. We keep 10% backup resources that can immediately replace existing designers with the same level of expertise without interrupting your project progress.
Free Developer Replacement
Minimising Project Disruption
Replace Resources in the Week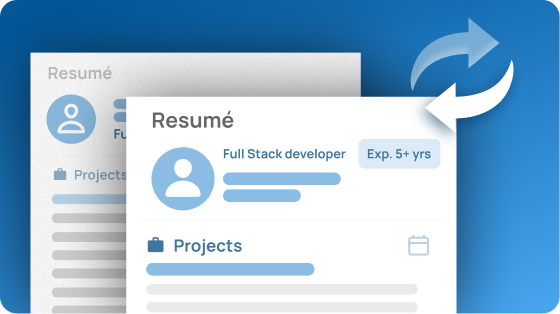 Hiring UX Designers from Thinkitive Vs others.
Let's have a look at comparison difference and analysis when you hire UX Designers from Thinkitive VS your typical inhouse hiring VS freelance platforms.









Want to create a user-friendly web application?
Collaborate with our UX developer to improve your product's usability, satisfaction and overall user experience. Hire remote UX developers to create engaging and intuitive designs.
What our client says about our UX Designers
Frequently Asked Questions
Find answers to commonly asked questions about hiring a UX Designers.
Still have questions ?
UI and UX are two different aspects of designing digital products, although they are often used interchangeably.
UI (User Interface) design focuses on a product's visual and interactive elements, including layout, colors, typography, and icons. UI designers are responsible for creating visually appealing and user-friendly interfaces that meet the users' needs while aligning with the brand's aesthetic.
UX (User Experience) design is focused on users' overall experience while interacting with a product. This includes understanding user needs, behaviors, and emotions and designing the product to meet those needs and provide a seamless and intuitive experience. UX designers are responsible for conducting user research, creating user personas, mapping user journeys, and designing user flows to ensure that the product is easy to use and provides value to the user.
Our UI/UX designer creates user-friendly and visually appealing digital interfaces for websites, apps, and other digital products. They conduct user research to understand user needs, behaviors, and emotions and use that information to design intuitive and seamless user experiences. UI and UX designers work closely with developers, product managers, and stakeholders to ensure that the final product meets the users' needs and aligns with the brand's goals and vision.
When you hire UI/UX developer, we offer a 15-day risk-free trial period, which typically operates as follows:
Once you have selected a UI UX designers you are interested in hiring, you can offer them a 15-day trial period where they will work on a specific project or task.
During this trial period, evaluate their work to determine if they meet the required criteria and fit the company's requirements.
If the work is satisfactory, you can offer a permanent position to the designers.
However, if the work does not meet the required standards, you can terminate the trial period without any financial or contractual obligation.
When looking to hire UI designer, some essential design skills to consider include:
User-centered design thinking
Proficiency in design software such as Sketch or Adobe Creative Suite
Understanding design principles such as typography, color theory, and layout
Ability to create wireframes, prototypes, and high-fidelity mockups
Knowledge of responsive design and accessibility standards
Strong communication and collaboration skills to work effectively with cross-functional teams
Up-to-date knowledge of design trends and emerging technologies.
The UI/UX designers' hourly rate ranges from $18 to $28.
While it is unlikely that you will be dissatisfied with the UI/UX resources we have provided for your project, we offer a 10% resource backup. We will promptly replace the UI UX designer with someone with comparable expertise and skillset to ensure your satisfaction.
When you hire UI UX designers, they use project management tools such as Jira, Trello, or Asana to track and manage the project's progress. It helps them to adhere to the project timeline and promptly identify and address any possible issues or concerns.