Trueted by companies around the world




Hire UI UX designer in 3 simple steps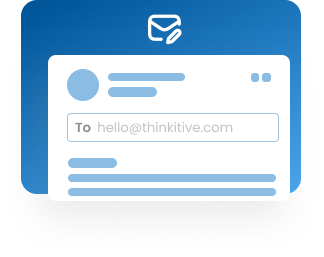 Share project requirements
Share your UI UX project requirement. Our expert team will understand the needs and share the best matching candidate's CVs.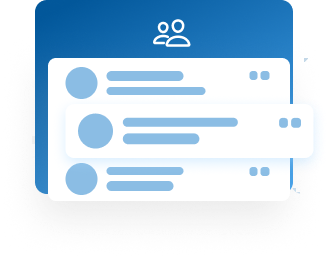 Interview and evaluate candidates
Evaluate UI UX designers based on portfolio and soft skills. Choose designers that suit your project requirements.
Onboard Resource or Team
Onboard UI UX designers in the next 72 hours by signing NDA and Service Level Agreements with your company.
Build Complete Project Team On-Demand
Efficiently assemble a skilled development team tailored to your project needs. We offer on-demand UI UX designers for hire based on requirements to provide intuitive user experiences for your product.
300+ Technology Talents
We are a big family of 300+ experienced programmers & Designers with in-depth technology and domain understanding.
End to End Development
Our services encompass every facet of software development, including consultation, design, business analysis, development, testing, and DevOps.
Pre-Vetted Candidates
Our UI designers undergo a screening or evaluation process before being recommended or hired.
Budget Friendly
We offer a competitive hiring rate as 100% of our team is in-house, guaranteeing maximum efficiency while minimising costs.
Want to Boost Your User Engagement?
Transform your business and get ahead of your competition with Top-Notch UX Design interfaces that can increase user engagement and drive more results for your company.
Our UI UX Design services
Our highly skilled team of UX Designers excels in offering an exceptional user experience. Here is a list of the various UI UX design and development services we provide to clients worldwide.
Research & Strategy Building
We first collect, analyze, and define client requirements to comprehend end-user needs and goals. We first collect, analyze, and define client requirements to comprehend end-user needs and goals.
Web UI/UX Design
Our top UI UX designers can create platform-specific, adaptable, and dynamic web interfaces to improve your brand's presence.
Mobile App Design
Hire UI UX designers to create mobile app design to ensure multi-channel and engaging user experiences.
Prototyping
By incorporating animations and micro-interactions, our UI UX experts produce a prototype of the application that stimulates the finished product's real-world experience.
Graphic Design
Allow our top UI designers to create a minimalist aesthetic logo that represents your brand values in the most futuristic manner.
Interaction Design
It involves user-product interaction and the development of products that help users achieve their goals as effectively as possible.
Benefits of Hiring UI Designers from US
Free Manager Services
We assign a free UI UX project manager irrespective of the number of resources you are hiring. The project manager will be responsible for project planning, timeline, and defining project goals and deliverables. The project manager will ensure you get quality output throughout your engagement with Thinkitive.
Monitor project progress
Ensure Client Satisfaction
Accountable for deliverables
Daily & Monthly Timesheet Updates
We furnish daily reports and timesheets summarising tasks completed, roadblocks faced, and project milestones achieved. A detailed timesheet is shared at month-end to evaluate team tasks and hours spent per task, enabling you to assess payment based on work completed.
Track & Evaluate progress
Pay only for quality work
Manage time effectively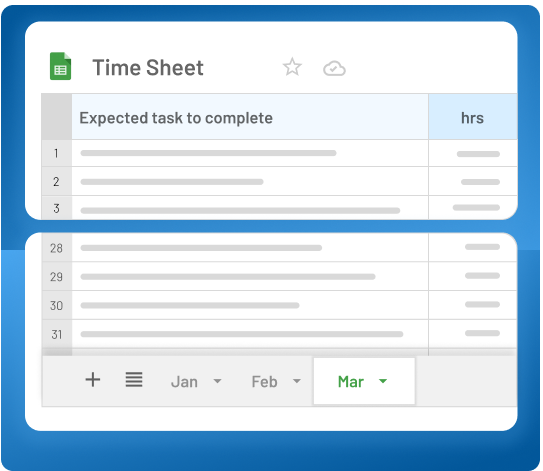 Talent Replacement Policy
For any reason, a UI UX designer we have placed with your company does not satisfy your expectations, or the designer is unavailable due to unavoidable circumstances. We keep 10% backup resources that can immediately replace existing designers with the same level of expertise without interrupting your project progress.
Free Developer Replacement
Minimising project disruption
Replace resources in the week
Effective Project Management and Collaboration
Interactive Communication
We streamline processes and workflows using communication tools, which leads to enhanced efficiency. We provide real-time updates and access to data to our stakeholders to better understand the project's progress toward a goal.
CI/CD Pipelines
We offer continuous integration and create end-to-end CI/CD pipelines by building, testing, and deploying code using agile development methodology.
UI/UX Tools
UI UX designers use collaborative interfaces and vector-based design tools to provide intuitive design to your unique java development project.
Coordinated Project Management
Our UX UI developers utilise project management tools to present reports that give stakeholders a high-level perspective of the project's progress.
Code Management
The development team uses a version control system (VCS) or subversion to track changes, manage code versions, and collaborate with team members.
Why Hire a UI UX Designer from Thinkitive?
When you hire UI/UX Designers from Thinkitive, you can get the necessary skills to accomplish a high visual interface and user experience in intelligent mobile applications. Our web and mobile app UI UX designers have the expertise and understanding to enhance the website and applications and meet user needs.
27+
experience UI/UX Developers
68+
Successful project Delivered
87%
client retention rate
How We Are Better When Hiring a UX Designer









Hire UI UX Designer As Per Your Need
Simple & Transparent Pricing | Fully Signed NDA | Code Security | Easy Exit Policy
We'll provide a fully signed NDA for your Project's confidentiality
3 to 5 Years of Exp. UI UX Designer - 160 hours
Fixed Cost
Solution
Get a Free Estimation based on Your Custom Requirements
Engagement model for Hiring UI UX designers
Time & Material Model
This model suits projects where requirements constantly evolve or need clarification. You will need to provide the project's initial scope so we can create a phased plan.
Flexibility to change the scope

Work delivered as per sprint

Better control of cost

Pay when a milestone is achieved
Dedicated Team
This model is ideal for a team that needs to be expanded using remote resources to achieve engagement. To ensure successful execution, it is essential to equip these remote resources with all the necessary skills to perform effectively. This approach enables teams to work collaboratively towards a common goal despite being geographically dispersed.
Guaranteed 160 hours of man-power

Daily code commit

Quick replacement

Pay only for measurable work
Fixed Price Model
We ensure project will be completed within given budget and timeline by breaking it into milestones with precise deliverables. We take approval from client on each stage.
Fixed scope and no flexibility

Work delivered as per milestones

Fixed cost and timeline

Pay when the target is achieved
Want to create a user-friendly website or application?
Collaborate with our expert UX designers to improve your product's usability, satisfaction, and overall user experience. Partner with us to create engaging and intuitive designs.
Monthly

Full-Time Hourly

Part-Time Hourly

Daily Hours
8 hours
8 hours
4+ Hours
Hiring Models
≥3 months
≥2 months
≥1 month
Hiring Benefits
5% Discount
1% Discount
None
Payments
Fixed monthly pay
Based on Hours
Based on hours
Our UI and UX designers use Adobe XD, Figma, Adobe Illustrator, Adobe Photoshop, Adobe premiere pro, Adobe After Effect, Balsamiq, Invision, Zeplin, Miro, etc., for UI/UX Design.
Design sprints are a five-day intensive process in which user-centered teams tackle design issues. Using expert insights, teams brainstorm, prototype, and test solutions on selected users.
Design thinking is a problem-solving method that prioritizes the consumer's demands above anything else. It is based on empathizing with people's interactions with their settings and takes an iterative, hands-on approach to developing new solutions.
The time it takes to design your project depends upon the complexity of the project. Have a project in mind? Please consult with us. We will provide you with top-notch design solutions meeting your requirements.
You can hire UI UX designers for hourly, monthly, or project-based tasks.
Are you looking to hire a UI UX designer for your business? Hiring UI UX designers from Thinkitive can be the best option. Please Submit the form. Our business analyst will contact you to discuss your project requirements.
Yes, we assign a project manager for each project to ensure timely reporting and deliverables.