Trusted by companies around the world






Hire QA Engineers as per Technology Skills
Elevate Your Software Quality with Skilled Professionals Tailored to Your Technology Stack. Explore Your Perfect QA Team Today.

Manual QA Tester (General)
Manual QA Tester offers software testing services, including test case creation, execution, defect reporting, regression testing, and quality assurance to ensure software applications meet quality and functional requirements.
Test case management tools
Test automation frameworks

Web Application QA Tester
Web Application QA Testers for hire provide testing and quality assurance services, including functional, usability, performance, security, and compatibility testing. They ensure web applications meet quality standards and deliver bug-free user experiences.

Mobile App QA Tester (iOS/Android)
Mobile App QA Testers for hire provide comprehensive quality assurance testing services for iOS and Android applications. They perform functionality, usability, performance, and compatibility testing to ensure app reliability and user satisfaction.
iOS and Android Operating Systems
Bug Tracking and Test Management Tools
Mobile Emulators and Simulators

Game QA Tester
Game QA testers for hire provide quality assurance services, including testing video games for bugs, glitches, and usability issues. They evaluate gameplay, graphics, and functionality to ensure a smooth and enjoyable gaming experience.
Console and Platform Knowledge
Network and Online Services

Desktop Application QA Tester
Desktop Application QA Testers for hire provide quality assurance services for desktop software. It includes test planning, test case design, execution, bug reporting, regression testing, and ensuring overall functionality and performance.
Operating Systems: Windows, macOS, and Linux
Testing Frameworks: Selenium, Appium, WinAppDriver
Test Management Tools: TestRail, TestLink, Test Case Management
Bug Tracking Tools: Jira, Bugzilla, Redmine

API QA Tester
API QA testers for hire offer services such as API testing, test case creation, performance testing, security testing, documentation review, and automation to ensure the reliability and functionality of application programming interfaces.
Hire QA Engineers as per Experience Level
Choose QA Engineers Tailored to Your Needs. Whether Junior, Mid-Level, or Senior, We've Got the Expertise You Seek for Flawless Software Testing and Assurance.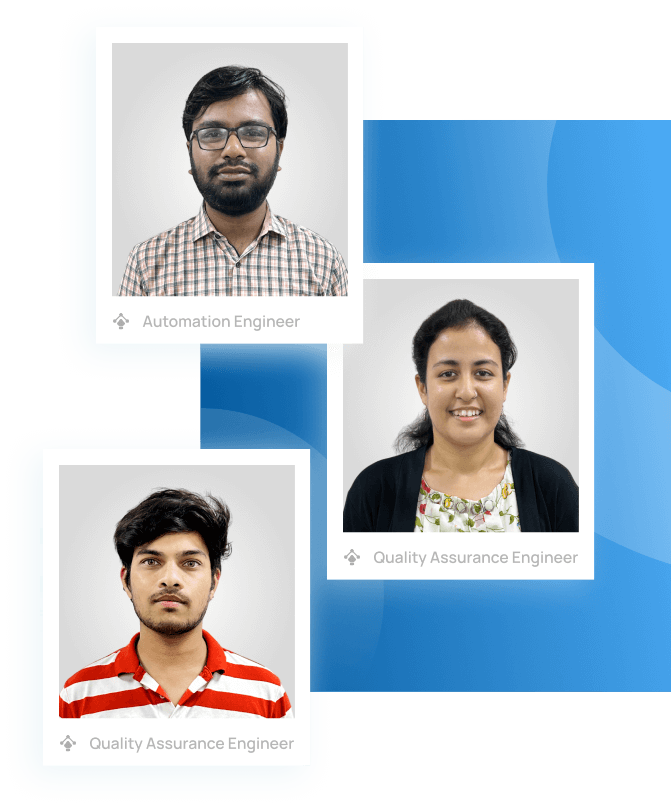 Junior QA Engineers
1-3 years of QA experience
4-7 Projects Completed
1500+ Testing hours completed
Suitable as single contributor
Senior QA Engineers
3-6 years of QA Experience
7-10 Projects Completed
5000+ Testing hours completed
Suitable for complex project and can help other team member
Lead QA Engineers
6+ years of QA Experience
10+ Projects Completed
7000+ Testing hours completed
Suitable when you hire team of developers
QA Engineers
10+ years of QA Experience
15+ Projects Completed
10000+ Testing hours completed
Free Services provided by thinkitive to manage projects.
Hire QA Tester in 3 Steps
Hire dedicated QA Engineers faster in 3 simple steps within 48 hours. Share your project testing requirements with us, then select a QA engineer based on technology requirements and evaluation.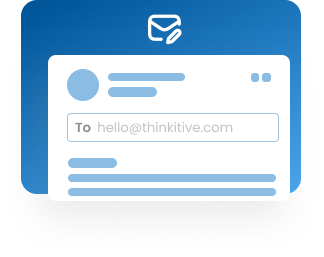 Share project requirements
Share your project testing requirements. Our subject matter expert team will understand the needs and share the best matching candidate's CVs.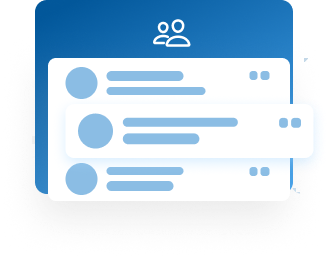 Interview and evaluate candidates
Evaluate QA Engineers based on technical and soft skills. Choose a tester that best suits your project testing requirements.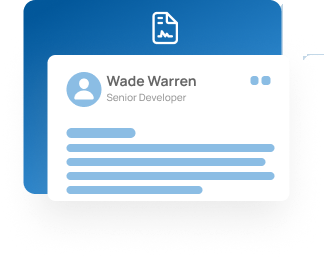 Onboard Resource or Team
Onboard QA Engineers in the next 48 Hours by signing NDA and Service Level Agreements.
Hire QA Engineers Cost-Effectively
Hire QA Engineers online at an affordable rate, and choose engagement models that best suit your requirements. We offer a free trial for 80 hours to analyze our tester's capabilities. We also provide a dedicated resource manager to deliver projects successfully.
Risk Free Trial: 80 Hours
Duration: 40 hrs/Week
Billing: Monthly
Free Add-on: Manager
Risk Free Trial: 15 Days
Duration: 160 hrs/month
Billing: Monthly
Free Add-on: Manager
Fixed Cost
Milestonewise (USD)
Free Consultation: 2 Week
Billing: Milestone wise
Free Add-on: Project Quote with manager
Ready to Elevate Your Software Quality?
Let's Build Excellence Together! Hire QA Engineers Now for Bulletproof Testing and Unmatched Quality Assurance.
Our QA Engineers Framework & Technology Expertise
Our QA team has broad experience in all testing tools & technologies.















Services Offered by Our QA Engineers
Our QA Engineers offer end-to-end testing services to test various web applications. It ranges from small projects to large enterprise applications.
QA consulting and Strategy Services
QA engineers for hire assess and improve an organization's software development and testing processes. It includes test strategy development, process optimization, automation implementation, performance testing, security testing, and risk assessment. The goal is to enhance product quality, reduce defects, and ensure efficient testing practices.
Functional Testing Services
QA engineers for hire evaluate a software application's functionality to ensure it meets specified requirements. It includes testing individual functions, features, and interactions to identify defects and ensure proper operation. Their services encompass test planning, execution, defect reporting, and regression testing to verify consistent functionality throughout the development lifecycle.
Performance and Load Testing Services
QA experts for hire evaluate software or systems to ensure they meet performance benchmarks under various conditions. It includes simulating user loads, stress testing, identifying bottlenecks, and optimizing for speed and scalability. Services encompass test planning, execution, analysis, and recommendations for improvement.
Automation DevOps Testing Services
QA tester for hire automates the testing process in DevOps pipelines. It includes test planning, script development, continuous integration, and continuous testing. It ensures rapid and reliable software delivery by automating testing at various stages, such as unit, integration, and regression testing, to identify and address issues early in the development cycle.
Why Hire QA Engineers from Thinkitive?
Our QA Engineers for hire have 9+ years of solid understanding of software testing principles, methodologies (like Agile or DevOps), and experience with testing tools and frameworks. They are experts in test planning, execution, and automation. They are proficient in identifying and documenting defects effectively and can work collaboratively with development teams. We deliver high-quality software products within the testing project timeline and budget.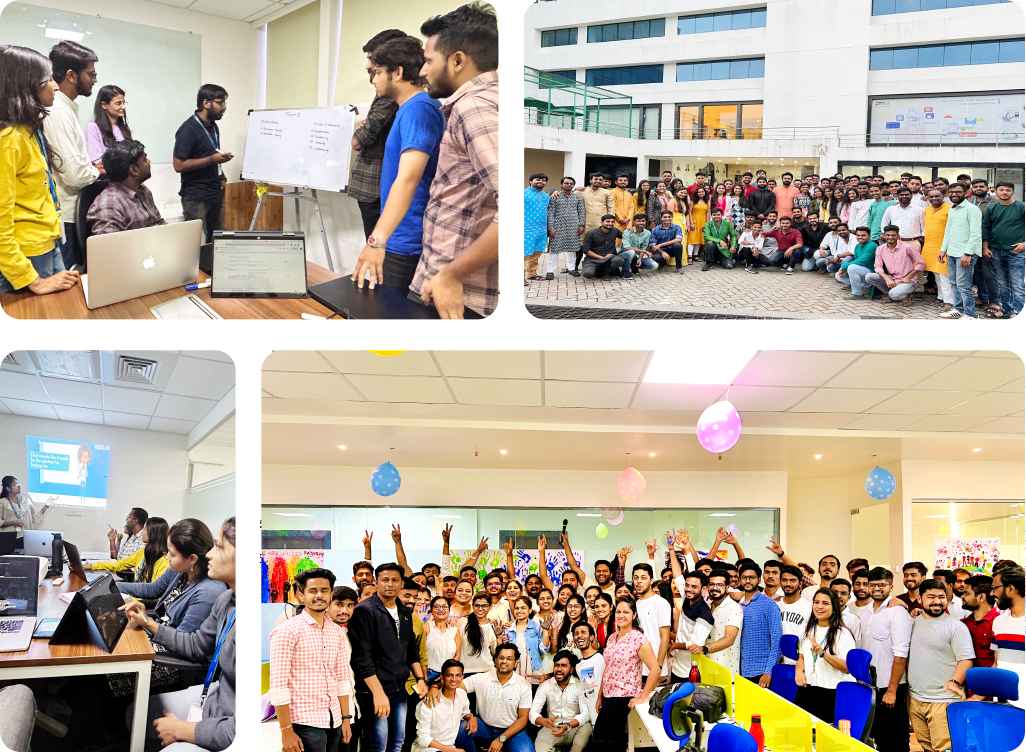 Work At Your Timezone

Free Development Manager

Easy Communication
Engagement Model for Hiring Dedicated QA Engineers
Hire QA Engineers or augment the QA Engineers team based on your custom requirements. We offer multiple hiring engagement models to meet the custom needs of your business.
Time & Material Model
This model suits projects where requirements constantly evolve or need clarification. You will need to provide the project's initial scope so we can create a phased plan.
Flexibility to change the scope

Work delivered as per sprint

Better control of cost

Pay when a milestone is achieved
Dedicated Team
This model is ideal for a team that needs to be expanded using remote resources to achieve engagement. To ensure successful execution, it is essential to equip these remote resources with all the necessary skills to perform effectively. This approach enables teams to work collaboratively towards a common goal despite being geographically dispersed.
Guaranteed 160 hours of man-power

Daily code commit

Quick replacement

Pay only for measurable work
Fixed Price Model
We ensure project will be completed within given budget and timeline by breaking it into milestones with precise deliverables. We take approval from client on each stage.
Fixed scope and no flexibility

Work delivered as per milestones

Fixed cost and timeline

Pay when the target is achieved
QA Engineers - Project Management and Collaboration Tools
Our Java Development team has solid experience and understanding of multiple project management tools to manage projects effectively. Also, our QA Engineers are well-versed in communication & collaboration tools.
Interactive Communication
When you hire QA tester, we streamline processes and workflows using communication tools, which leads to enhanced efficiency. We provide real-time updates and access to data to our stakeholders to better understand the project's progress toward a goal.
CI/CD Pipelines
We offer continuous integration and create end-to-end CI/CD pipelines by building, testing, and deploying code using agile development methodology.
UI/UX Tools
Designers use collaborative interfaces and vector-based design tools to provide intuitive design to your unique Java development project.
Coordinated Project Management
Our team of QA engineers for hire utilizes project management tools. It assists in providing stakeholders with a high-level perspective of the project's progress.
Code Management
The development team uses a Version Control System (VCS) or subversion to track changes, manage code versions, and collaborate with team members.
Benefits of Hiring Our QA Engineers from us
We offer multiple benefits to our clients when you hire QA Engineers from Thinkitive, like free manager service, no-question talent replacement & accurate daily & monthly timesheets.
Free Manager Services
When you hire software tester, we assign a free project manager to manage the team. The project manager will be responsible for project planning, timeline, and defining project goals and deliverables. The project manager will ensure you get quality output throughout your engagement with Thinkitive.
Monitor Project Progress
Ensure Client Satisfaction
Accountable for Deliverables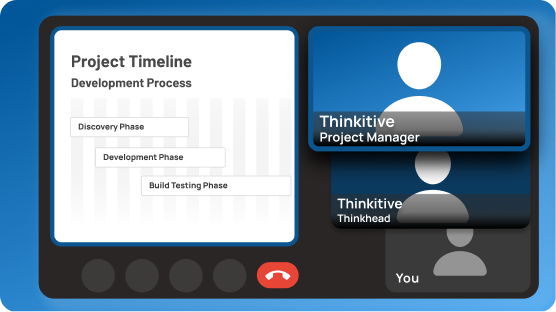 Daily & Monthly Timesheet Updates
We furnish daily reports and timesheets summarizing tasks completed, roadblocks faced, and project milestones achieved. A detailed timesheet is shared at month-end to evaluate team tasks and hours spent per task. It enables you to assess payment based on work completed.
Track & Evaluate Progress
Pay only for Quality Work
Manage Time Effectively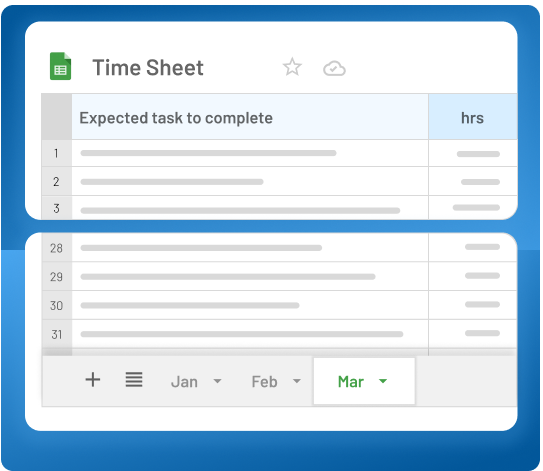 Talent Replacement Policy
For any reason, a tester we have placed with your company does not satisfy your expectations or the developer is unavailable due to unavoidable circumstances. We keep 10% backup resources that can immediately replace existing testers with the same level of expertise without interrupting your project progress.
Free QA tester Replacement
Minimising Project Disruption
Replace Resources in the Week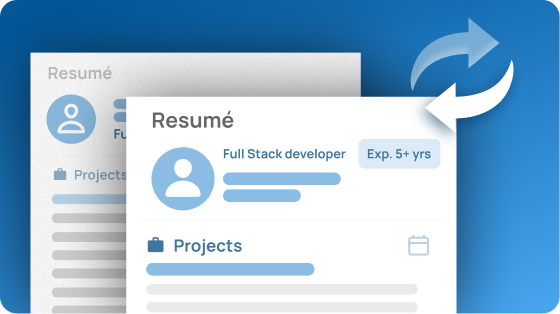 Hiring QA Engineers from Thinkitive Vs. Others.
Let's compare differences and analyses when you hire QA Engineers from Thinkitive vs. your typical in-house hiring vs. freelance platforms.









Ready to Elevate Your Software Quality?
Let's Build Excellence Together! Hire QA Engineers Now for Bulletproof Testing and Unmatched Quality Assurance.
Outstanding projects delivered by QA Engineers
Frequently Asked Questions
Find answers to commonly asked questions about hiring a QA Engineers.
Still, Have Questions?
It's recommended to involve QA (Quality Assurance) in the software development process as early as possible, ideally from the planning phase. This ensures that quality is built into the product from the start and reduces the likelihood of issues arising later. QA can provide valuable feedback on requirements, design, and implementation and help catch defects early.
The average cost to hire expert QA engineers ranges from $18 to $28 per hour.
Contact us to hire QA developer from Thinkitive and get started within 48 hours.
When looking to hire expert QA engineers, look for candidates with strong attention to detail, excellent communication skills, proficiency in testing techniques and methodologies, and the ability to work well in a team. Additionally, experience in testing software or web applications is a plus.
The specific deliverables of a manual tester are as follows-
Test cases: Detailed instructions for executing tests on software or web applications.
Test plans: Overall strategy for testing a specific feature, function, or application.
Bug reports: Detailed descriptions of defects found during testing, including steps to reproduce the issue.
Test results: Documentation of testing outcomes, including pass/fail status and any relevant metrics.
Test logs: Records of test activities, including any issues encountered, test data used, and testing environment details.
Test summaries: Summaries of testing results, including key findings, recommendations, and overall conclusions.
User documentation: Documentation to help users understand how to use the software, including instructions, tutorials, and FAQs.
Release notes: Document changes in each software release, including new features, bug fixes, and known issues.
Although uncommon, if you are dissatisfied with hire QA developer assigned to your project, we have a 10% backup resource available. We can promptly substitute the QA Tester to commence work on your project immediately.
When you hire QA expert engineers from Thinkitive, they will be available to work concerning the client's time zone.
Yes, we support load and performance testing as it is an integral part of the software testing process. This testing type helps ensure that software applications can handle heavy user traffic and perform well under various conditions, essential for providing a positive user experience.
Yes, QA engineers are in demand due to the growing importance of software quality assurance in today's tech-driven industries.
QA engineers focus on software testing and quality assurance, while software engineers develop and design software. They have related roles but distinct responsibilities.
Attention to detail, analytical skills, communication, adaptability, and test automation proficiency define a proficient software QA engineer.
QA Testing Development Blogs