Trusted by companies around the world






Services
ML Development Services
We provide comprehensive ML software development services encompassing ML Consultation, architecture, application development, and deployment. Our offerings cater to projects of all scales, ranging from small MVPs and mobile apps to extensive enterprise or microservice-based ML application development.

ML Model Development
ML model development services lifecycle includes data preprocessing, feature engineering, model selection and architecture design, training and fine-tuning, validation and testing, deployment, and ongoing monitoring and maintenance, tailored to specific business needs for accurate, efficient, and scalable solutions.

Data Preprocessing & Feature Engineering
Our data preprocessing & feature engineering services include data cleaning, transformation, and normalization. Our ML developers handle missing values and outliers and ensure data quality. Feature Engineering involves selecting, creating, and optimizing features for improved model performance, using techniques like dimensionality reduction and feature extraction. These services enhance data suitability and quality, enabling robust ML model training.

Natural Language Processing
Our NLP services include sentiment analysis, language generation, chatbot development, entity recognition, translation, and text classification. Our expertise involves building robust NLP models, fine-tuning pre-trained models, data preprocessing, and deploying solutions in domains such as customer support, content analysis, and information extraction.

Time Series Analysis & Forecasting
We have data preprocessing, model selection, and deployment expertise. Our services include trend identification, seasonality analysis, anomaly detection, and building predictive models using techniques like ARIMA, LSTM, or Prophet. They deliver actionable insights and accurate industry forecasts, enabling data-driven decision-making.

ML Consultation & Strategy
We offer comprehensive ML consultation and strategy services, including problem definition, data collection, model selection, and deployment planning. We guide businesses in identifying suitable ML solutions, designing data pipelines, and developing implementation roadmaps. These services ensure efficient and effective integration of machine learning into business processes, optimizing outcomes and value generation.

ML Model Fine Tuning
We optimize pre-trained models for specific tasks. We adjust hyperparameters, refine architecture, and curate datasets to enhance performance. Iterative training, validation, and ensuring optimal results. This process tailors models to achieve higher accuracy and efficiency, aligning them closely with real-world Requirements for better predictions and insights.
Why Us?
Why is Thinkitive the Best ML Development Company?
As the leading ML Development company, we have 9+ years of expertise in machine learning algorithms, data preprocessing, model training, and deployment strategies. Our ML developers onboard are proficient in handling diverse data types, creating accurate predictive models, optimizing for performance, and ensuring scalability. Our understanding of domain-specific challenges, interpretability, and ethical considerations set us apart. We have a proven track record of successful implementations of ML projects on time and within budget.
22+
Experienced ML Developers
33+
Successfully Delivered
87%
Client Retention Rate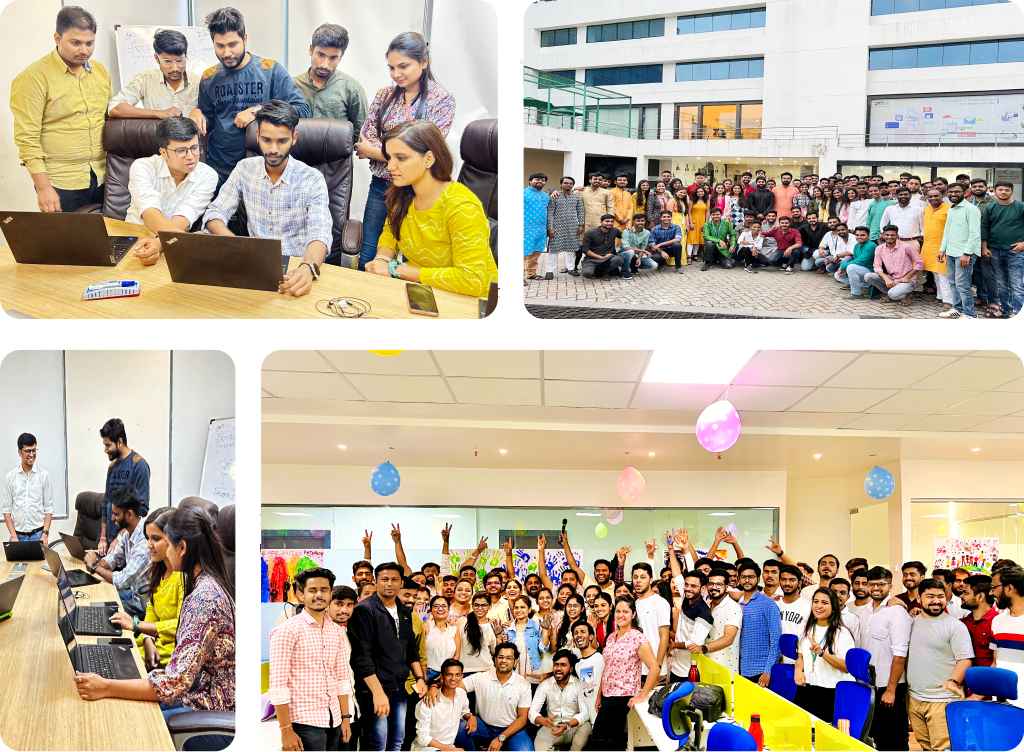 Work At Your Timezone

Free Development Manager

Easy Communication
Tech Expertise We Possess
ML Technologies And Frameworks Thinkitive Excels At
Machine learning platforms and services








Machine learning frameworks and libraries













































Start Your Project
How To Get Started with Custom ML Development?
1
Tell us about your Java project
Share your Java project requirement with us. Our Subject matter & Java experts will work on understanding your unique requirements.
2
Get ML project quotes & timeline
Our Subject matter & ML experts create a detailed proposal that includes the project scope, estimated timeline, and cost.
3
Finalized and approved scope
Our Subject matter & ML team collaborates with clients to gather stakeholders' input, document the scope, review and refine it, and obtain final approval.
4
Contract Signing and kickstart
We create a contract outlining terms and deliverables before we sign it with the client to kickstart ML development.
Benefits
Benefits of Thinkitive ML Software Development Services
9+ years of excellent track-record
As a leading ML software development company, we have 9+ years of exceptional track record in delivering successful projects exceeding client expectations. Our experience extends across diverse projects, possibly encompassing various industries or sectors.
22+ Pre-vetted Developers
Our ML developers comprehensively understand software development principles and technologies and offer customized solutions to meet industry-specific requirements with expertise.
End-to-End Development
We create and deliver a software product, encompassing all stages from initial concept and design to coding, testing, deployment, and maintenance, ensuring a seamless workflow and offering a complete solution from start to finish.
Budget-Friendly Development Team
Our team of experienced professionals is committed to providing cost-effective development services tailored to meet your specific needs. We specialize in delivering high-quality solutions without compromising quality or efficiency.
Time-Zone Flexibility & Availability
We understand that your project requires round-the-clock attention, and that's precisely what we offer. We seamlessly adapt to the client's preferred schedule, enabling effective communication, uninterrupted progress, and timely deliveries.
Effective Communication & Collaboration
Our team is equipped with the essential skills and tools to ensure seamless coordination throughout every project phase. By fostering clear lines of communication and encouraging active collaboration, we maximize efficiency and deliver outstanding results.
Java Developers - Project Management and Collaboration Tools
Interactive Communication
When you hire Java developer online, we streamline processes and workflows using communication tools, which leads to enhanced efficiency. We provide real-time updates and access to data to our stakeholders to better understand the project's progress toward a goal.
CI/CD Pipelines
We offer continuous integration and create end-to-end CI/CD pipelines by building, testing, and deploying code using agile development methodology.
UI/UX Tools
Designers use collaborative interfaces and vector-based design tools to provide intuitive design to your unique Java development project.
Coordinated Project Management
Our team of Java coders for hire utilizes project management tools to present reports that give stakeholders a high-level perspective of the project's progress.
Code Management
The development team uses a version control system (VCS) or subversion to track changes, manage code versions, and collaborate with team members.
Engagement Model
Engagement model for Java Development
Time & Material Model
This model suits projects where requirements constantly evolve or need clarification. You will need to provide the project's initial scope so we can create a phased plan.
Flexibility to change the scope

Work delivered as per sprint

Better control of cost

Pay when a milestone is achieved
Dedicated Team
This model is ideal for a team that needs to be expanded using remote resources to achieve engagement. To ensure successful execution, it is essential to equip these remote resources with all the necessary skills to perform effectively. This approach enables teams to work collaboratively towards a common goal despite being geographically dispersed.
Guaranteed 160 hours of man-power

Daily code commit

Quick replacement

Pay only for measurable work
Fixed Price Model
We ensure project will be completed within given budget and timeline by breaking it into milestones with precise deliverables. We take approval from client on each stage.
Fixed scope and no flexibility

Work delivered as per milestones

Fixed cost and timeline

Pay when the target is achieved
What our client says about our ML Developers
Frequently Asked Questions
Still have questions ?
Artificial Intelligence (AI) is a branch of computer science that focuses on creating intelligent systems capable of performing tasks that typically require human intelligence. It involves developing algorithms and models that enable machines to learn from data, reason, make decisions, and solve complex problems. AI encompasses various subfields like machine learning, natural language processing, computer vision, and robotics.
AI developers design, develop, and implement artificial intelligence systems and applications. They work on tasks such as data preprocessing, algorithm selection, model training, testing, and deployment. They aim to create intelligent software that can analyze data, learn from it, and make predictions or decisions autonomously.
AI engineers use various technologies, including machine learning frameworks like TensorFlow and PyTorch, programming languages like Python and R, cloud computing platforms like AWS and Azure, natural language processing libraries, and data visualization tools.